Black out in Lebanon, power plants shut down due to lack of fuel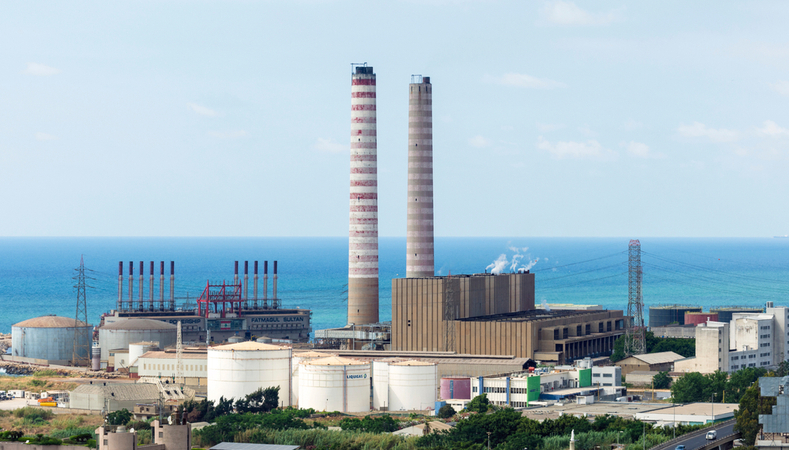 Lebanon fights against the lack of water and electricity after the two central plants were shut down due to lack of fuel, plunging the country into an almost total blackout. Yet another sign of a nation increasingly screwed into an ongoing financial crisis. Electricite Du Liban (EDL) has announced the shutdown of the Deir Ammar and Zahrani plants, which together provide about 40% of electricity. In the eastern city of Zahle, residents were asked to minimize consumption, stressing that "the country's energy supply has been cut off indefinitely."
The North Lebanon Water Company made a similar request by announcing "a state of great emergency." The lack of foreign currency makes it difficult to pay for supplies: two tankers full of fuel have been waiting since last week in port but refuse to unload until they have been paid. Pharmacies also suffer from a shortage of medicines and are on strike.
The Lebanese authorities do not have the financial resources to pay for fuel imports in US dollars. The country is grappling with its worst economic and political crisis in the last 30 years. The government officially decreed a financial default in March 2020. The banking system has failed, effectively imposing capital controls on small and medium savers, cut off from their heavy currency current accounts. The local lira has lost 92% of its value against the dollar in almost two years since the crisis broke out.
The purchasing power of public workers, paid in Lebanese pounds, has collapsed: a salary that in 2019 was worth around one thousand dollars in Lebanese pounds, today is worth 80 dollars. Prices of commodities and consumer goods have skyrocketed, rising 120%, according to May data. The UN says that more than half of the population lives below the poverty line and that a third of the country's minors go to bed without food. Added to this is the absence of electricity.
Meanwhile, political tension is rising in light of the refusal of institutional leaders to grant authorization to proceed for eight senior state and government officials, including the intelligence chief and the outgoing premier, indicted in the internal investigation into the responsibilities of the devastating explosion of the port of Beirut on 4 August 2020. In the blast of 2,750 tons of ammonium nitrate, crammed into the harbor for years, more than 200 people died, and about a third of the city's inhabitants were forced to abandon their homes.