Brexit: EU initiates legal action against UK over breach of Brexit deal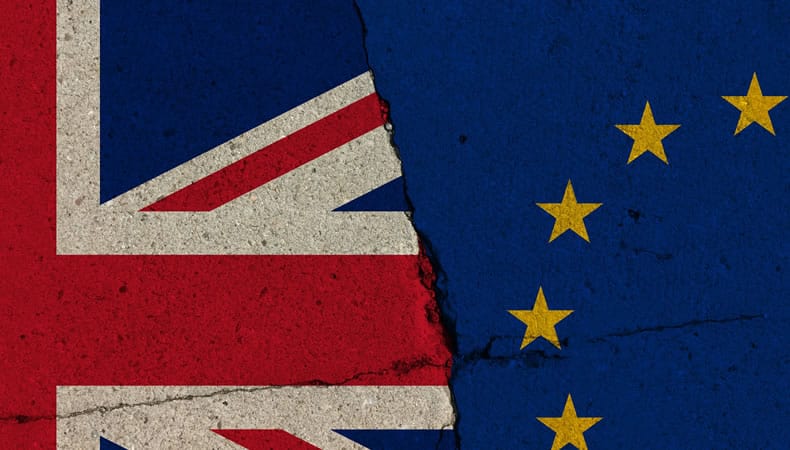 The European Union has launched legal proceedings against the United Kingdom after it failed to drop the contentious legislation that would breach the Brexit deal and break international law. European Commission chief Ursula von der Leyen announced that the UK was put on a formal notice to remove the "problematic parts" of the Internal Market Bill that Prime Minister Boris Johnson tabled last month. While the EU deadline expired on Wednesday, the UK government did not pull the legislation.
The Commission issued a "letter of formal notice" to the UK government as the first step in an infringement procedure. Speaking in Brussels on Thursday, Ursula von der Leyen said that the draft bill is in "breach of the obligation of good faith laid down in the Withdrawal Agreement", adding that if adopted as is, "it will be in full contradiction to the protocol on Ireland and Northern Ireland." Reportedly, the UK has been given until the end of November to respond to the concerns of the European Commission over the draft bill.
"The letter invites the UK government to send its observations within a month and besides this, the Commission will continue to work hard towards full and timely implementation of the Withdrawal Agreement. We stand by our commitments," Ursula von der Leyen said as quoted by media reports.
Responding to the development, a UK government spokesperson said that they will respond to the letter "in due course." "We have clearly set out our reasons for introducing the measures related to the Northern Ireland protocol. We need to create a legal safety net to protect the integrity of the UK's internal market, ensure ministers can always deliver on their obligations to Northern Ireland and protect the gains from the peace process," the spokesperson said, as per reports.
After the Brexit transition period will end in January, the Internal Market Bill formulates rules for the operations of the internal market in the UK, guiding the trading activities between England, Scotland, Wales and Northern Ireland. While the UK government states that it needs the legislation as a "safety net", it will give UK ministers legal powers to override certain elements of the Northern Ireland protocol.
Notedly, the Commission's letter to the UK could end up in the European Court of Justice which could impose heavy fines on the British government over continuous breach of the Brexit deal. Meanwhile, UK-EU trade talks will continue to take place in Brussels this week. With the EU summit scheduled to take place on October 15, the UK and EU are engaging in the last formal rounds of talks for a deal that would be acceptable to both sides.