Lebanon requests Interpol to Arrest Captain and Owner of Russian Ship 'Rhosus' over Beirut Explosion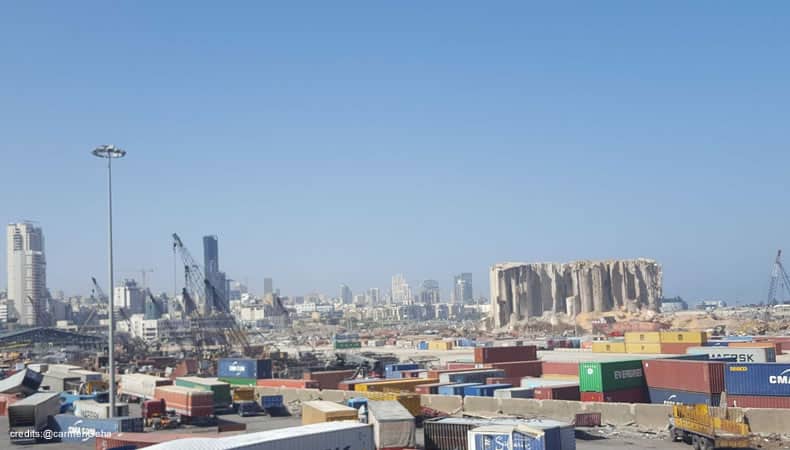 Lebanon has requested Interpol to arrest two men who were believed to be in charge of ship named 'Rhosus' that brought the destructive explosives that caused the Beirut Port explosion. The Owner and the captain of the stranded ship have been identified as Russian citizens.
On August 4, at the Port city of Beirut shook by a sudden huge blast causing immense damage, killed more than 200 residents, 6,500 wounded. The explosion completely destroyed the Beirut Port, damaged hospitals, buildings, and residential apartments as well. The ammonium nitrate came as cargo on Rhosus in 2014, quoting two letters written by the head of Lebanese Customs. The dockworkers unloaded the cargo and kept it in storage, as per Bloomberg reports.
On Thursday, Lebanon ordered an international arrest warrant against the captain of the ship Boris Prokoshev and a Russian businessman Igor Grechushkin, the state-run National News Agency told. Justice Fadi Sawan handed the case to the state government which later requested Interpol to arrest the captain and owner of carrier Rhosus, the NNA stated.
The majority of the port and customs officers have been detained since the impact which is viewed as one of the greatest non-atomic blasts ever reported occurred in Beirut.