EU and Turkey take concrete steps to improve ties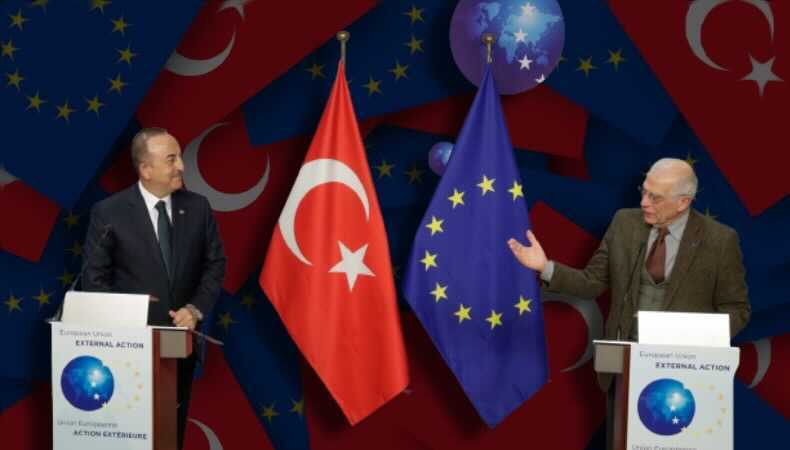 Turkey's Foreign Minister Mevlüt Çavuşoğlu has stated it is vital to create a positive atmosphere in Turkey-EU relations and those firm measures are required to make it sustainable.The hint came at a meeting between Josep Borrell, the EU's foreign policy head, and Turkish FM, following President Joe Biden took the office of United States .In a press briefing, Borrell and Çavuşoğlu stated the need for action to work on improving the relations."last year was a confounded year for these ties," and as of late, we have observed an improvement in the overall atmosphere in both sides, stated Borrell, standing next to Çavuşoğlu at the office of the EU External Action Service"
Borrell noticed that the declared resumption of direct exploratory talks among Turkey and Greece, which are pointed toward diminishing longstanding territorial strains between the neighbors. Borrell focused on that "goals and declarations should be converted into activities."Borrell additionally referenced endeavors by U.N. Secretary-General António Guterres to continue dealings over the fate of Cyprus. "We desire to see a continual sustainable de-acceleration in the Eastern Mediterranean, as well as in the wider region too," Borrell added.In a virtual press meet, Borrell didn't discuss any concern about human rights but it was later added to the statement.
Tensions grew for many reasons, particularly because of illegal Turkish drilling for natural gas in the Eastern Mediterranean. Accordingly, EU pioneers concurred in Dec to add more names to the sanction list that presently aims at two top directors at the Turkish Petroleum Corporation (TPAO). In March, the EU leaders will decide whether they will need to impose sanctions.
On Thursday, the European Parliament is expected to support a resolution asking for the release of Selahattin Demirtas, a principal Kurdish politician.However, Turkey continues to be an important destination for EU investment. Cavusoglu stated that he hopes Ursula von der Leyen and Charles Michel, the head of the European Council would visit Turkey after invitation.