Turkey, Greece to hold new round of maritime talks on Jan 25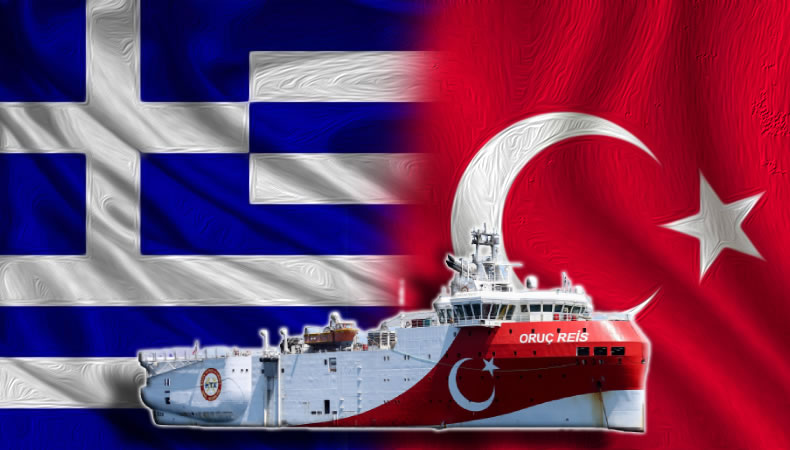 Turkey and Greece are all set to resume their exploratory talks on January 25 in Istanbul with the aim of reducing their territorial tensions. This development came after Turkey invited Greece to restart talks to resolve their disagreement over maritime boundaries and energy rights in the Eastern Mediterranean.Reportedly, this would be the 61st round of exploratory negotiations to resolve the dispute between the two sides long-running for almost 14 years now.
Tensions between NATO members Turkey and Greece further escalated last year after Ankara sent a seismic survey vessel for exploring energy resources in the eastern Mediterranean – in an area where Athens claims its exclusive economic rights.The European Union and the UK welcomed Athens and Ankara's decision to restart their talks to clear up their bilateral disputes. In a press briefing in Brussels, European Commission spokesperson Peter Stano also expressed the bloc's support with Athens on the matter. Welcoming the Turkey-Greece talks, the United States extended support to all efforts of easing regional tensions in the Eastern Mediterranean.
Turkish President Tayyip Erdogan also expressed hope in the resumption of talks over maritime disputes, stating that the Mediterranean should not become an area for competition. He further urged Greece to refrain from escalating tensions in the region, asserting that the latest round of exploratory talks with Athens will herald a new era. Greek Prime Minister Kyriakos Mitsotakis also expressed Athens' keenness in a "fertile and productive" relationship with Turkey.The 60th round of exploratory talks took between the two countries took place in March 2016 in Athens.
According to experts, Ankara-Athens talks have come at a crucial time when the Southern Gas Corridor (SGC) has become operational with the aim of strengthening economic cooperation between the two countries.Erdogan and Turkish Foreign Minister Mevlut Cavusoglu recently met EU ambassadors in Ankara in a bid to restore ties with the EU and Greece after it deployed a research ship into the East Med waters claimed by Greece and Cyprus. The bloc had also threatened Ankara with potential sanctions over clashes with the two EU member countries.
Energy rights, air space, and territorial clashes in the Aegean Sea, the two NATO allies have been facing troubled relations over various issues. Since the mid-1970s, Turkey and Greece have come on the verge of war at least three times. Previous attempts to relaunch the long-suspended exploratory talks failed due to complications on these issues by both sides.