Covaxin deal row: Bolsonaro sacks official who asked for 'bribe' to put through the vaccine deal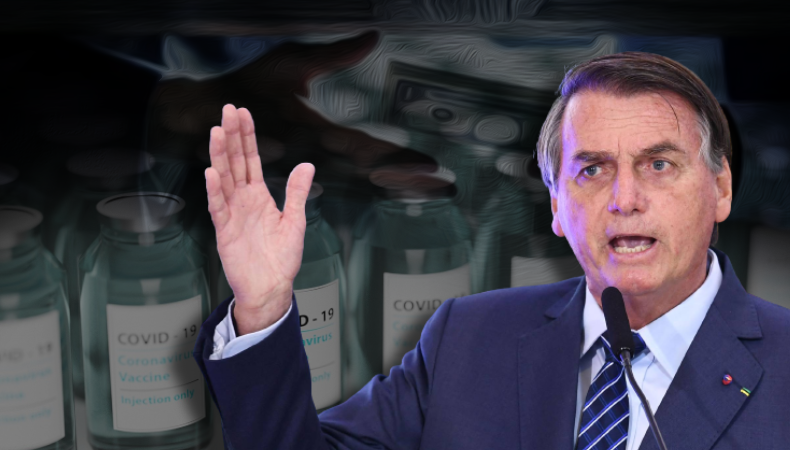 Brazil's president Jair Bolsonaro has sacked a health ministry official who allegedly asked for a bribe in Covid-19 vaccine deal. This is the latest blow to Bolsonaro's government which has been at the receiving end for gross negligence and mismanagement to curb the coronavirus pandemic.
Brazil had signed a contract with India's vaccine manufacturer Bharat Biotech for its Covid-19 vaccine, Covaxin, worth 1.6 bn reais ($321 million). But on Tuesday the deal was suspended by Brazil after allegations surfaced of excessive and undue pressure within ministry over the deal going through. The government and Bharat Biotech have however denied all the accusations of wrongdoing. A former health ministry employee recently informed the prosecutor's office that he was approached and pressured to sign a contract that would surge the average rate of vaccine dose by almost 1000%.
A day after the contract cancellation, health ministry's logistics chief Roberto Ferreira Dias was sacked on Wednesday. Brazil's newspaper Folha de S Paulo reported that during a dinner for discussion of ordering a different 400 million vaccines, Dias suggested a bribe of one dollar per vaccine dose. The information was given to newspaper by a representative from medical supply company who was present at dinner meeting.
Senate leaders who are investigating the pandemic response by Bolsonaro's government are also doing so over irregularities in a different vaccine contract. The leaders said that new investigation would be initiated into the latest accusations and witnesses would be summoned.
Bolsonaro's popularity as Brazilian president has gradually faded owing to the poor handling of coronavirus pandemic. Brazil has surpassed its Covid-19 death toll of 500,000 with no relief soon in sight as new waves of pandemic keep on hitting the South American country. No efforts by Bolsonaro to curb the infection spread as he initially dismissed pandemic calling it a 'hoax', with accusations of corruption have triggered calls for impeachment of Bolsonaro.