World's First Automated Train unveiled in Germany by Deutsche Bahn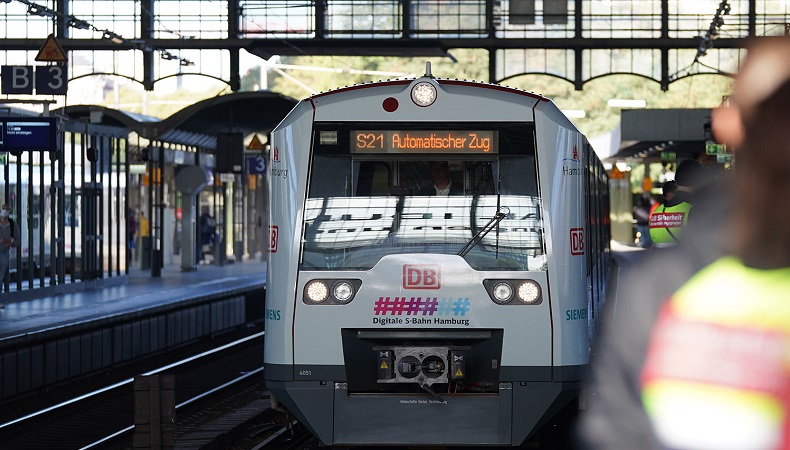 Germany– German rail operator Deutsche Bahn launched world's first automated driverless train in the city of Hamburg, Germany. It s reported that this state-of-the-art-technology will be most punctual and energy-efficient than traditional trains.
This first ever first-ever driverless train in Germany will begin its journey from northern city's S-Bahn rapid urban rail network and will be operational from December onwards. It is also noteworthy that it will be the first time in world when train tracks will be shared between automated and regular trains.
While other cities in Europe, for instance, Paris, already have driverless metros and the airports often have automated monorail trains plying terminals, those are operated on exclusive single tracks.
Siemens CEO Roland Busch mentioned that Siemens and Deutsche Bahn's automated train is part of a $70 million modernisation of Hamburg's rapid urban rail system. He added that they are making rail transport more intelligent. The driverless and fully automated trains can transport up to 30 percent more passengers, significantly improve punctuality and save more than 30 percent energy.
Deutsche Bahn CEO Richard Lutz said automated trains offer a more reliable" service "without having to lay a single kilometre of new track. He further described by saying that they are experiencing the true turn of an era. The railroad has arrived in the digital future and Digital Rail Germany has become a reality. With automated rail operations, we can offer our passengers a significantly expanded, more reliable and therefore improved service without having to lay a single kilometer of new track. It is our goal to make rail transport attractive to ever-larger numbers of people, which is the only way we can achieve the mobility transition.