Embracing the Arab Peace Initiative: A Path to Lasting Peace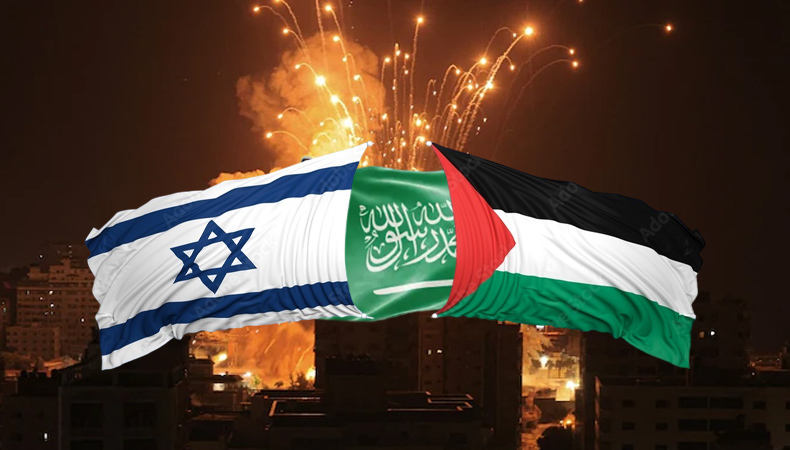 The most recent Hamas strike on Israel has upended the region's already precarious status quo amid rising tensions and violence. It is clear that the current strategies, which have included settlement growth and occupation, are unsuccessful and unsustainable.
To stop the killing and promote enduring peace, the world community must admit the critical need for a workable solution. A constructive infrastructure that might open the door for a thorough and unbiased agreement on the Israeli-Palestinian conflict is the Arab Peace Initiative, which was originally put up in 2002. A cycle of violence and suffering has been perpetuated for both Israelis and Palestinians as a result of Israel's turndown to honor a Palestinian state and the ongoing occupation. A fresh strategy is needed since the status quo is no longer workable. We have a chance to break out of the current impasse by examining and supporting the Arab Peace Initiative, which was driven by the Arab League and led by Saudi Arabia.
Keep reading
The idea lays out a clear route towards bettered ties between Israel and the Arab world, subject to the creation of an autonomous Palestinian state grounded on the borders of 1967, with East Jerusalem serving as its capital. The success of this effort depends on engagement with the global community. Arab governments should lobby the United Nations, the European Union, NATO, the United governments, and other international associations to promote its accomplishment. Israel's worries over Iranian backing of Palestinian coalitions must be addressed in these negotiations, and this can be done through continued diplomatic efforts.
Now is a crucial time to focus on the world and promote the Arab Peace Initiative as a workable and realistic way to end the ongoing hostilities and killings. The initiative offers a framework that can lead to a just and long-lasting peace, converting the area into one that values cooperation and prosperity for all. It is time to seize this chance and work towards a more rosy, tranquil future.