Endless Delays: The Plight of Iraqi Interpreters Awaiting Immigration to the United States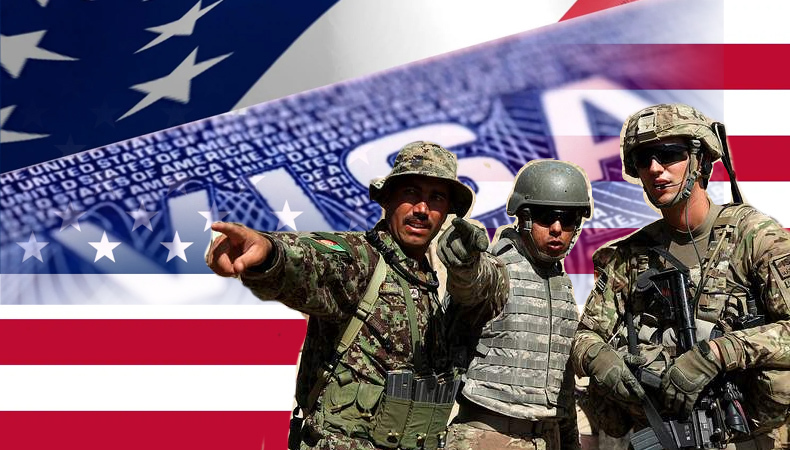 Ammar Rashed, a former interpreter who risked his life working alongside U.S. troops during the Iraq War, finds himself trapped in a bureaucratic limbo six years after applying to immigrate to the United States under a program designed to assist interpreters who aided American forces. Rashed's story is just one of many shared by thousands of Iraqis who supported the U.S. military and now seek entry into the United States. Despite possessing a stack of letters from U.S. troops attesting to his invaluable work, Rashed's hopes of securing a new future for his family remain frustrated and uncertain.
Also Read – Iraq plans to join World Trade Organization
The lengthy processing times for the applications of Iraqi interpreters and their families have been attributed to a variety of factors by U.S. officials. The 2019 assault on the American embassy in Baghdad, a hack of a refugee database, the COVID-19 pandemic's effects, and severe cuts to the refugee programme under the administration of former President Donald Trump are among these concerns. These difficulties have made it extremely difficult for immigration applications to advance, placing countless people in a situation of protracted waiting and uncertainty.
Mohammed Subhi Hashim al-Shafeay is one such person who, along with his wife and four children, has struggled to provide documentation of his job for a U.S. security contractor in the Iraqi Justice Ministry for more than ten years. Al-Shafeay and his family are currently refugees in Jordan and are dealing with a number of challenges, such as his inability to work and the fact that his oldest child cannot attend college due to financial restrictions. Social issues also affect Iraqi immigrants in Jordan as some locals have become resentful due to school fee exemptions.
In recognition of the crucial role they performed and the dangers they faced during the Iraq War, the United States launched programmes to help Iraqis who aided American forces. The Special Immigrant Visa (SIV) programme is one such initiative that has aided about 164,000 Iraqis in finding homes in the United States. Nevertheless, despite these efforts, the application process has been beset by delays and inefficiencies, putting many applicants, like Ammar Rashed, in an unpleasant and uncertain situation.
Multiple administrations have been working to hasten the immigration procedure for Iraqi interpreters. Steps like allocating more employees to processing visas and restoring the limited consular services at the U.S. embassy in Baghdad have been implemented in response to the requirement for efficiency without jeopardizing security. The COVID-19 outbreak and the rerouting of federal funds have put further strain on the system and stymied development. Only recently has the U.S. refugee programme begun to rebound after suffering major cuts during the Trump administration.
The situation is upsetting and perplexing for many Iraqis who are waiting for their immigration petitions to be completed. Families like al-Shafeay's endure financial struggles, threats from militia groups, and feelings of fear and uncertainty about their future in Jordan. Desperation and dissatisfaction are exacerbated by the unfulfilled desire of providing their kids with a better life and an education.
Also Read – Iraq's political factions start voting on the 2023 budget
The difficulties and delays they encounter despite their crucial contributions during the Iraq War are highlighted by the misery of Iraqi interpreters and their families who are awaiting immigration to the United States. It is critical to have a simplified and effective procedure while still acknowledging the risks these people took. The ambitions and dreams of these Iraqis are suspended while they endure the extended waiting period, leaving them longing for a better future and a life free from worry and uncertainty.