First Joe Biden's airstrike kills 17 Iran-backed militiamen in Syria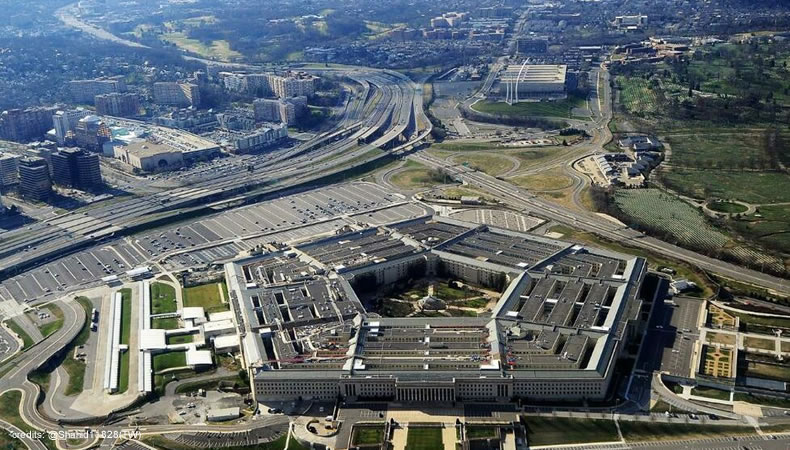 On Thursday, the United States carried out an airstrike, the first since Joe Biden administration took office, against a facility linked to a pro-Iranian militia in Syria, after three separate missile attacks on the US forces in Iraq early this week. "At the behest of President Biden, US military forces conducted airstrikes against infrastructure used by pro-Iranian militant groups in eastern Syria," Pentagon spokesman John Kirby said in a statement. "The raids – he explains – were authorized in response to recent attacks on Americans and coalition personnel in neighboring Iraq".
The bombing, ordered by the president of the United States, was intended to damage the militia's ability to conduct more attacks in the future. According to the Syrian Observatory for Human Rights, 17 pro-Iranian fighters were killed in the raid. "We are confident about the target we attacked, we are convinced that it was used by the same Shiite militia that conducted the attacks" on US bases in Iraq, Pentagon spokesman John F. Kirby added, indicating that the bombing destroyed various structures located at a border checkpoint used by several Iranian-backed militant groups, including Kait'ib Hezbollah and Kait'ib Sayyid al-Shuhada.
According to CNN, which quotes a defense official, the decision to target the site in Syria was made from the "top-down". Pentagon officials told reporters that Biden had authorized the strike on Thursday morning, after Secretary of Defense Lloyd Austin had recommended the President take action. Kirby spoke of a proportionate military response conducted alongside diplomatic measures, including consultation with coalition partners. The attack sends an unequivocal message: President Joe Biden will act to protect American and coalition personnel everywhere in the world. "At the same time, we have acted deliberately to de-escalate the overall situation in both eastern Syria and Iraq". The Pentagon spokesman pointed out.
A US strike against Kata'ib Hezbollah in Iraq on December 29 triggered complaints from the Iraqi government about violations of its sovereignty. Days later, members of the group and other Iran-backed militiamen advanced on the US Embassy in Iraq, damaging property and setting outer buildings on fire.
The attacks on US forces in Iraq began on February 15 and have continued in recent days. They have been attributed to allied militias in Tehran and the background is the possible resumption of nuclear negotiations between Iran, the European Union, and the US. However, the American air raid seems to be a limited move, precisely to reduce the risk of an escalation. Furthermore, the decision to bomb Syria and not Iraq gives the Baghdad government some break as it investigates the attacks that injured American soldiers.