Lokman Slim, Hezbollah's critic and Lebanese political commentator shot dead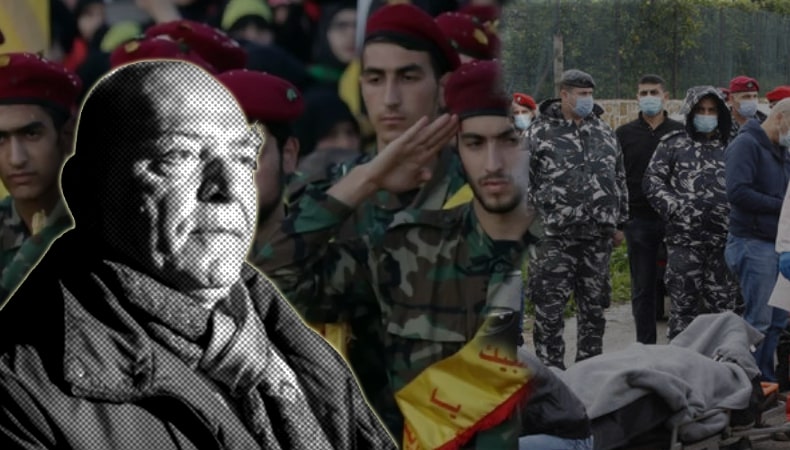 On Thursday morning, Lokman Slim, a renowned Lebanese political writer and an ardent Hezbollah critic, was found dead in his car in southern Lebanon. Police reported that the 59-year-old political commentator was shot in the head. His murder was another addition to the list of recent assassinations in the Lebanese regime, which has been losing its political might to bring perpetrators to the justice.
Many observers said that Slim's assassination seemed to be similar to the murder of the history professor and journalist Samir Kassir, which happened 16 years ago. It also outraged Lebanese people who expressed anger over the level of security country's dissenters and intellectual critics had.
Minutes after Slim's death was confirmed by the authorities, Jawad Nasrallah, the son of the Hezbollah leader, Hassan Nasrallah, took to Twitter and wrote, "The loss of some people is in fact an unplanned gain #notsorry." He was quick to delete the message later and added that his tweet had nothing to do with Slim's killing.
"He was loved, he was humble and people loved him," said Slim's sister, Rasha Slim. "His opponents have lost a noble fighter who lived among them, and debated them with intelligence, reason, and with love. This is a loss to all of Lebanon. Murder is a an undignified act, it gives an example to the work that we murder those who disagree with us. Murder is their only language; we know who's in charge of the area where my brother was killed."
Hezbollah, an Iran-backed extremist group, has formed a formidable part of Lebanon's political system, despite critics questioning its philosophy and ethics. Slim, who was very vocal about his criticism of the group, had recently told his friends that he was threatened by his enemies. His death gave a glimpse of the lawless direction where the country was heading, triggered by its economic meltdown.
The people of the county, who have not yet healed from the last year's catastrophic blast, which ravaged Beirut, said that they had little hope in Lebanese police's investigations in bringing Slim's murders to court.
Aya Majzoub, Lebanon researcher at Human Rights Watch, said: "Lebanese authorities publicly promised that the investigation into the blast that killed more than 200 people and devastated half the city would take five days, but six months later, the public is still waiting for answers."Moreover, the court handling the case appears to have run roughshod over detained defendants' due process rights, signalling that it is unable or unwilling to deliver justice."