GCash Eyes Middle East Expansion, Targeting Filipino Communities Abroad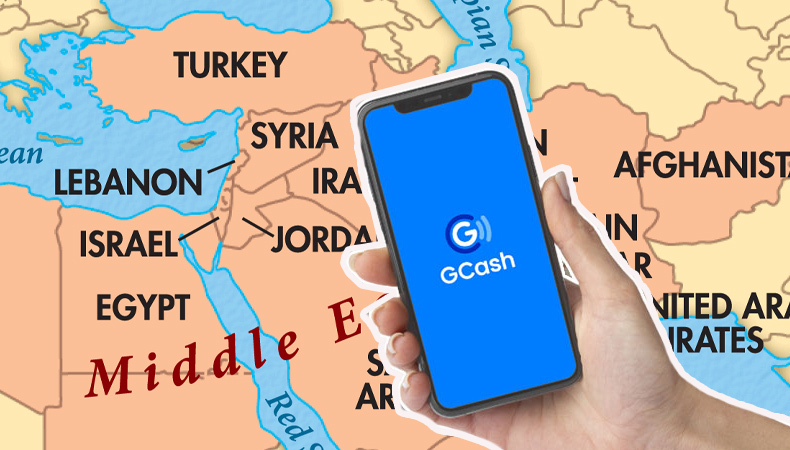 GCash, a major mobile wallet service in the Philippines, has announced ambitions to expand into the Middle East, indicating the company's desire to enter new markets and meet the region's rising need for digital financial services. The move demonstrates GCash's dedication to innovation as well as its understanding of the Middle East as a big market with enormous potential for financial technology solutions.
Also Read – Philippines supports safeguards for Kuwaiti laborers
GCash's intention to expand into the Middle East corresponds with the company's objective of extending its reach outside the Philippines and giving its digital financial services to a broader audience. The Middle East is a valuable market with a huge population, a high hunger for digital solutions, and increasing smartphone penetration. By entering this market, GCash hopes to meet customers' changing demands while also contributing to the region's digital development.
Overseas Filipino Workers
The Middle East is home to a sizable number of overseas Filipino workers (OFWs), who contribute significantly to the Philippine economy via remittances. The introduction of GCash into the area aims to give OFWs a simple and effective platform for sending money home, accessing digital financial services, and managing their accounts. GCash promises to provide OFWs and their families with more financial control and flexibility by providing a simple and safe remittance experience.
GCash intends to engage with local financial institutions and partners to support its development within the Middle East. By collaborating with existing businesses in the area, GCash will be able to harness their experience, regulatory knowledge, and network to efficiently navigate the local market. This strategy provides a specialized approach that suits the specific needs of the Middle Eastern market and builds solid relationships for long-term success.
GCash's expansion into the Middle East also accords with the company's aim to promote financial inclusion. GCash intends to give residents in the area access to a broad variety of financial services, including payments, savings, investments, and insurance, by delivering mobile wallet services. This expansion has the potential to help close the financial inclusion gap and empower those who have limited access to conventional banking services.
The Middle East provides tremendous growth potential for digital financial services, due to factors such as a youthful and tech-savvy population, rising smartphone penetration, and a trend toward digital payments. GCash can position itself as a trustworthy and creative operator by capitalizing on this developing industry and providing smooth and user-friendly financial solutions that adapt to the changing demands and tastes of Middle Eastern customers.
GCash's entry into the Middle East demonstrates the company's dedication to using technology-driven innovation to alter the financial environment. GCash's sophisticated mobile wallet platform provides customers with ease, security, and accessibility, transforming the way financial transactions are handled. GCash aspires to improve consumers' financial well-being and contribute to the digital economies of Middle Eastern nations by providing a full range of digital financial services.
Also Read – Which Country Has Hosted The 42nd ASEAN Summit 2023?
GCash's aspirations to grow into the Middle East reflect the company's strategic goal to enter new markets, meet the requirements of overseas Filipino workers, and contribute to regional financial inclusion. GCash seeks to give citizens in the Middle East seamless access to digital financial services via collaborations with local financial institutions and an emphasis on technology-driven innovation. By joining this vibrant and expanding market, GCash cements its position as a leader in the digital financial services industry while also contributing to the larger change of the Middle Eastern financial environment.