Wolfgang Puck: Bringing Culinary Excellence to Saudi Arabia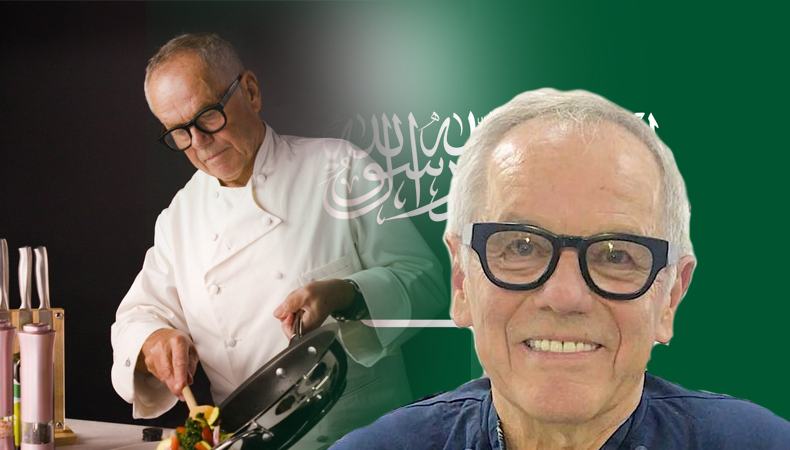 Celebrity chef Wolfgang Puck, an Austrian-American with over 40 years of culinary experience and an outstanding list of awards, is still growing his restaurant empire throughout the world. Puck, who is well-known for his illustrious eateries like as Spago Beverly Hills and CUT in Singapore, just launched Spago Riyadh, his first foray into the Saudi Arabian culinary world. Puck discusses his inspiration for entering Saudi Arabia in an exclusive interview with Arab News, as well as his thoughts about the country's budding culinary revolution.
Also Read – Life is more than unbearable in Libya
A Culinary Revolution in Saudi Arabia
Puck feels that Saudi Arabia is on the verge of a gastronomic revolution and that the welcoming atmosphere and enthusiastic diners there make it the perfect place for his culinary endeavors. He is aware that Saudi customers are well-traveled, have a diverse range of culinary experiences, and have an open mind when it comes to trying new foods. They are the ideal guests, according to Puck, who enjoys continuously experimenting with novel and intriguing culinary ideas.
Drawing on Fresh Ingredients and Multicultural Influences
Puck credits California's supply of fresh, top-notch ingredients with a large part of the success of Spago Beverly Hills, his flagship restaurant. Puck's crew is able to get the freshest products thanks to the area's natural resources, which include the best seafood, meats, and vegetables, fruits, and berries. The diverse nature of California, with its European and Asian influences, also plays a role in the inventive and dynamic flavors found in his cuisine.
A Family Legacy
For Puck, a career in the culinary arts was a natural choice. Growing up with a mother who was a chef, he inherited a deep passion for cooking. He acknowledges the influence of his family background, stating that culinary talent runs in his DNA. Building on his natural inclination and talent, Puck has successfully established a global restaurant empire, comprising over 30 eateries and lounge concepts worldwide.
Puck advises aspiring chefs wisely, highlighting how crucial it is to comprehend the business requirements of operating a successful restaurant. He exhorts students to combine their studies in cooking with those in entrepreneurship and money. Puck asserts that many ambitious cooks would not be able to enter the industry without having a firm knowledge of its financial components.
As a leader in the kitchen, Puck finds inspiration in the dedication and eagerness of young chefs to learn and grow. He believes in giving back to the industry by providing guidance and support to emerging culinary talents. By sharing his experiences and expertise, Puck aims to nurture the next generation of chefs and contribute to the continued evolution of the culinary world.
Also Read – The 10 Biggest Cities in Saudi Arabia You Must Visit
Given the country's potential for a culinary revolution and the positive response he has received from Saudi consumers, Wolfgang Puck decided to expand his culinary empire to Saudi Arabia. Puck's restaurants provide a distinctive dining experience with a focus on fresh ingredients and global influences. By comprehending the business aspects of the food industry and upholding a steadfast dedication to growth and mentorship, aspiring cooks can benefit from Puck's success. Puck solidifies his status as an icon of cuisine and a driving force behind change in the gastronomic industry by continuing to innovate and inspire.