Gebran Bassil's Political Maneuvers: Support for Franjieh and Hezbollah Alliance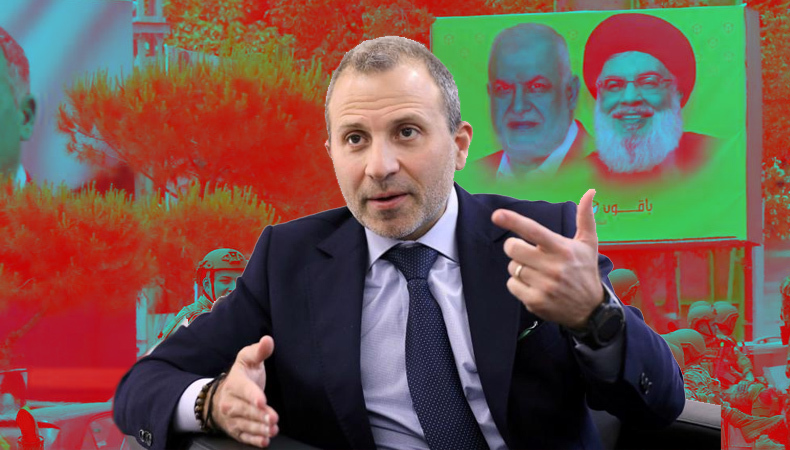 The leader of the Free Patriotic Movement, Gebran Bassil, has performed a U-turn by declaring his support for Suleiman Franjieh, the head of the Marada Movement and a pro-Iran candidate, in his candidacy for the presidency. Bassil outlined two requirements in exchange for his backing: increased administrative and financial decentralisation and creation of a trust fund. Adding 17 seats to Franjieh's group of supporters, which might win 68 votes in a second round of voting, has disrupted the balance of power in parliament. According to observers, Bassil may have goals other than winning the current presidential election, as he wants to safeguard his political ambitions and future.
Expanded administrative and financial decentralisation, giving executive authority to locally elected groups with autonomy, and better financial management in the government are some of Bassil's requirements for backing Franjieh. The trust fund intends to manage the funding of social and economic recovery and provide compensation to those hurt by the explosion at the Beirut port.
Keep Reading
Some observers believe that Bassil's backing of Franjieh and relationship with Hezbollah may be a part of a long-term plan to put himself in a position to run for president of Hezbollah in six years. Bassil hopes to guarantee his political objectives and avoid the likely dissolution of his parliamentary bloc in the approaching elections by reopening dialogue with Hezbollah.
Franjieh's presidential campaign may benefit from the coalition between Hezbollah and Bassil. Still, other political forces, like the Progressive Socialist Party grouping and Sunni blocs, will likely continue to oppose him. If only one voting session is called, this can result in a lack of quorum in the second one or even a potential boycott by the opposing parties.
An important turning point in Lebanese politics has been reached with Gebran Bassil's re-admission into Hezbollah and his backing of Suleiman Franjieh's presidential campaign. His activities have wide-ranging effects on the political climate in Lebanon and can potentially disturb the balance of power in parliament. It is unclear whether Bassil's goals are limited to the present presidential contest or are part of a more comprehensive plan. Still, the way things play out in the future will likely determine the political course of the nation.