German and Saudi foreign ministers debate the situation in Sudan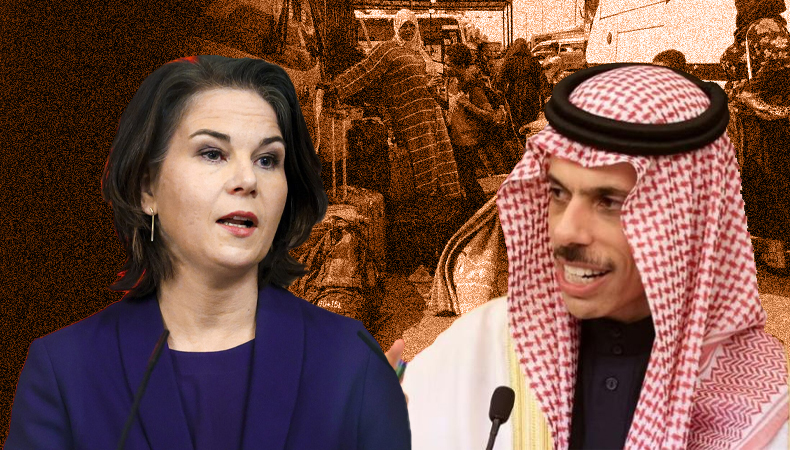 Prince Faisal bin Farhan, the foreign minister of Saudi Arabia, spoke with his German counterpart on Thursday about the rapidly escalating situation in Sudan.
Prince Faisal and Annalena Baerbock spoke on the phone about the plight of the refugees and emphasized the necessity of halting the military buildup.
They also emphasized the significance of offering civilians and inhabitants of Sudan the required protection as well as secure humanitarian exit routes for individuals desiring to escape Sudanese land.
The ministers also spoke on recent regional and global events, as well as the initiatives taken by their nations to build a foundation for peace in the area and the world.
While deadly fighting erupted in Darfur on Thursday, the Sudanese army bombarded paramilitaries in the nation's capital Khartoum with airstrikes as the fragile cease-fire mediated by the US entered its final full day.
The army announced late Wednesday that it had consented to talks in Juba, the capital of neighboring South Sudan, on extending the three-day ceasefire "at the initiative of IGAD," the East African regional group. The truce was set to expire at midnight (2200 GMT) that night.