Germany-France offer EU mediation in Belarus amid political unrest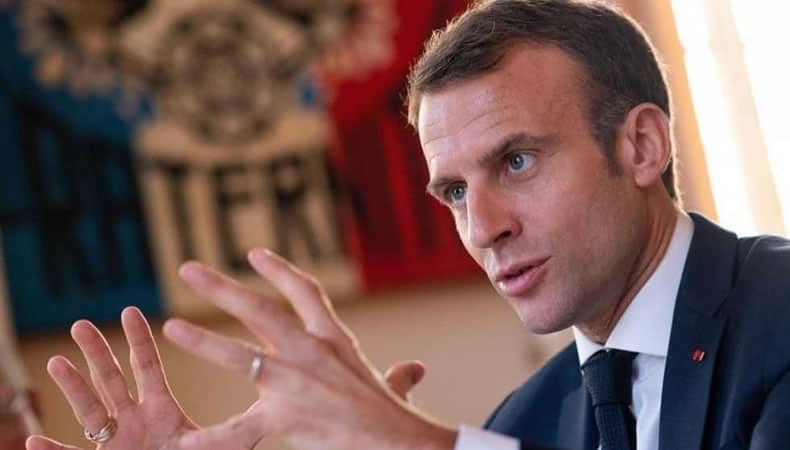 Amid the ongoing political crisis in Belarus, French President Emmanuel Macron and German Chancellor Angela Merkel have offered to mediate for the European nation in a bid to end the public unrest in the wake of President Alexander Lukashenko's disputed re-election win.
This development has come after the meeting between Macron and Merkel at the former's Mediterranean summer retreat at the Cote d'Azur on Thursday. Their meeting focused discussions on various issues ranging from global Coronavirus pandemic to Belarus unrest and tensions between Greece and Turkey.
Speaking to the media after the meeting, the French President said that there is a need for dialogue between the authorities, the opposition, and the civil society in Belarus. He further asserted that the European Union is willing to offer its role as a mediator if "it can be useful and is desired by the Belarusians along with other institutions and including Russia.
"At the same time, he warned Russia against any intervention in the national affairs of Belarus after Moscow offered security assistance to control the political unrest in the country. In her remarks, Angela Merkel told the reporters that there were massive violations of rules in the election in Belarus.
"The election was neither free nor fair. And that's why the result of the election cannot be recognised," she added. This development has come a day after the EU leader stated that they would not recognise Alexander Lukashenko's re-election in the country. A recent statement by Kremlin stated that Russian President Vladimir Putin had spoken with French President Macron and German Chancellor Merkel in separate telephonic conversation informing that pressurising the Belarusian government was unacceptable. However, Merkel had stood her stating that freedom of protest in Belarus must be guaranteed.
Belarus has been witnessing some of the largest protests in the country's history with demonstrators demanding Lukashenko's resignation, the release of political prisoners, and an end of police brutality. Tens of thousands of demonstrators are rejecting Lukashenko's victory in the country. His opponents are alleging that the August 9 presidential election was rigged after Lukashenko claims to have won 80% of the votes. After the election, 37-year-old Svetlana Tikhanovskaya, who emerged as the consensus opposition candidate against Lukashenko, had fled to neighbouring Lithuania. In exile, she has been issuing videos urging her supporters to raise their voices peacefully.
On August 16, more than 200,000 Belarusians marched across the streets of Minsk and other parts of the nation demanding resignation of their newly-elected President. Several protesters were beaten and arrested by riot police in the aftermath.In another crisis, a criminal case has been launched against a new opposition body accusing it of illegal attempts to seize the power of the government.