Helicopter crash affects Australia-US military exercise, four missing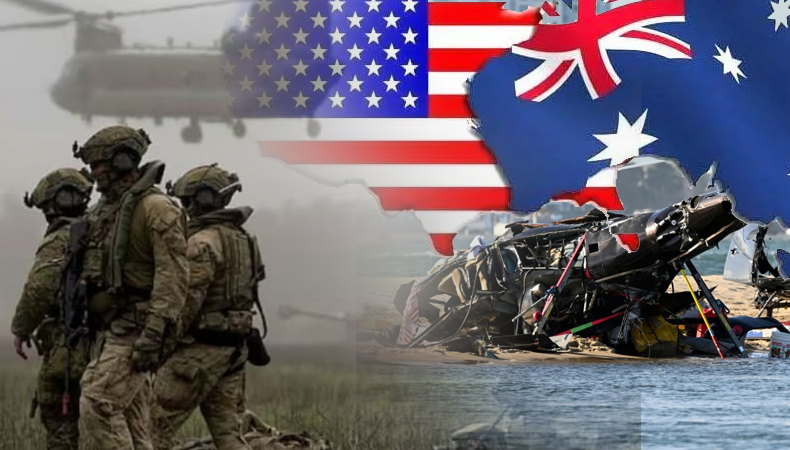 The United States and Australia paused their joint military exercise on Saturday after a defense helicopter taking part in the military drills crashed near Hamilton Island, leaving four members missing. 
Richard Marles, the Deputy Prime Minister of Australia and the Minister for Defence, said that the MRH-90 Taipan, the helicopter, went down late on Friday night into subtropical waters near Hamilton Island, Queensland, a state situated in northeastern Australia.
The helicopter participated in the vast Talisman Sabre exercise, a biennial exercise featuring 30,000 military personnel from Australia, the United States and several other countries.
Australia's Defense Minister revealed that the four aircrew went missing. The officials conducted a nearly overnight search but could not find the aircrew members. AFP reported that all four of the crew members were Australian.
The Australian minister said, "The families of the four aircrew members have been notified of this incident and our hopes are very much with the aircrew and their families."
It was not known how the incident occurred as the Talisman Sabre exercise between the US and Australia was entering its second week.
According to reports, Japan, France, Germany, and South Korea also participated in the exercise. The military drills tested large-scale logistics, amphibious landings, land combat, and air operations.
Lloyd Austin, a retired United States Army four-star general who is serving as the 28th United States secretary of defense, and Antony Blinken, the 71st United States secretary of state, also held a meeting, which coincided with the drills.
The exercise is due to end on August 4. However, it is not yet clear whether the military drills will resume or not. 
Earlier this year, the Australian Minister for Defence said, "We did not get the flying hours out of the Taipan that we need. We are confident we can get that from the Black Hawks."