Why has China banned BBC World News from airing in their nation?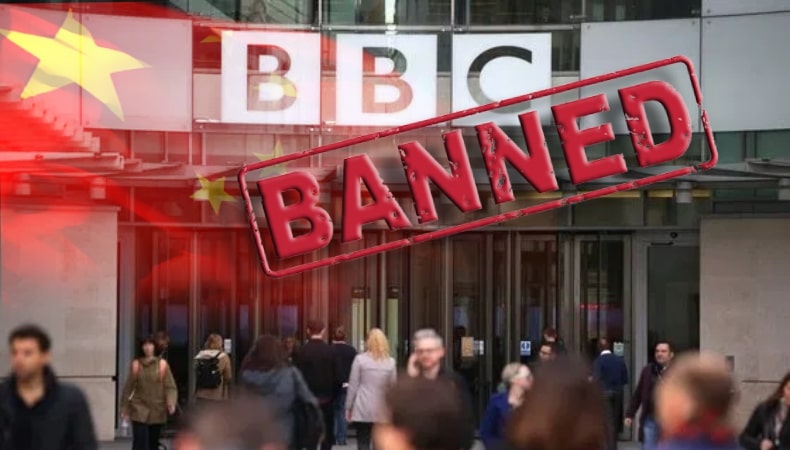 China has restricted the BBC World News channel from a couple of outlets where it could be viewed in the country in possible retaliation following British regulators canceled the license of China's state-owned channel CGTN.
On Thursday, the Media regulator Ofcom had canceled the license of the Chinese channel CGTN following a probe that found that the license was wrongfully held by Star China Media Limited.
Ofcom stated that Star China Media Limited didn't have editorial liability for the channel's output, and due to which they don't meet the lawful terms of having control over the authorized service. Star was going about as the distributor, instead of the provider of the news channel, Ofcom added.
In a possible retaliation, the National Radio and Television Administration stated that BBC World News in China violated rules that news reporting be valid and unprejudiced. It blamed the BBC for ruining China's ethnic solidarity and national interest globally.
The British foreign secretary, Dominic Raab, described the move as an unacceptable trimming of press freedom that would simply harm China's worldwide reputation.
Read more : China slams BBC in a retaliatory move after British regulator revokes Beijing-backed CGTN's license
The recent ban is one more indication of crumbling relations between the UK and China. However, there is no indication if the BBC journalists in China would get affected by the sudden ban. The Chinese government has sharply criticized the BBC reports on the coronavirus pandemic in China, charges of forced labor, and reports on sexual exploitation in the northwestern Xinjiang region as well.
As per the Guardian, relations have plunged because of the new Chinese security laws in Hong Kong, and a more extensive crackdown on dissenters in the region. The UK has put restrictions on Chinese investments and imposed sanctions.
In 2020, the Beijing regime had removed foreign correspondents for The Wall Street Journal, The Washington Post, and The New York Times during the contentions with the Trump administration, The Independent reported.
The U.S. State Department representative Ned Price stated that it's upsetting to know that media operations are restricted inside China while "Beijing's political leaders utilize free and open media provisions abroad.