HWJN to Open Saudi Arabia's Red Sea Film Festival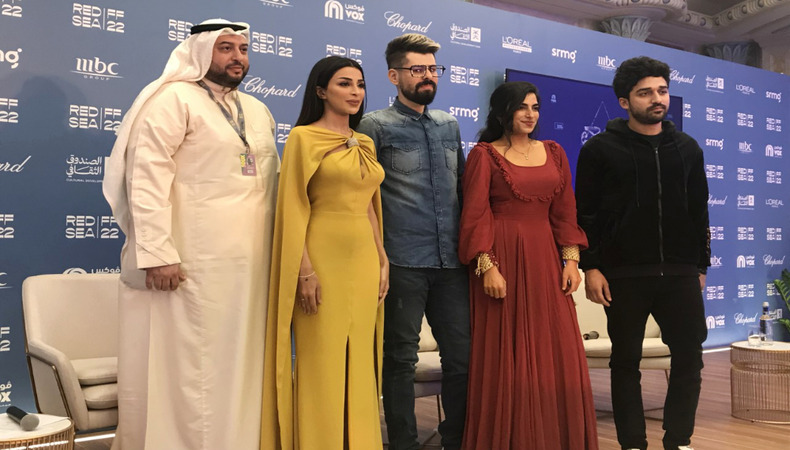 Fantasy romance HWJN is set to warm hearts at the third edition of Saudi Arabia's Red Sea International Film Festival, which will run from November 30 to December 9. Directed by Yasir Al-Yasiri, HWJN is the opening film at the upcoming film festival.
Antoine Khalife, RSIFF Arab Programs & Film Classics Director, said opening the festival with a highly anticipated film like HWJN is a momentous event. He believes this shows Saudi cinema's capacity to bring together talents from across the Arab world at production and artistic levels.
"Through this choice, the Red Sea not only honors Saudi cinema, but also all Arab talents, highlighting the remarkable progress that the Kingdom has witnessed in recent times."
HWJN is an adaptation of the best-selling young adult fantasy novel by Ibraheem Abbas. It has integrated Arabian folklore and modern themes of the story set in modern-day Jeddah.
HWJN Tale of Romance
The Iraqi director said the story of HWJN is an epic tale of romance, adventure, and culture that has resonated with millions in Saudi and beyond. "Bringing this beloved novel to life as a movie has been an extraordinary journey and a landmark achievement for regional cinema.
"It's profoundly meaningful for us to open this year's Red Sea International Film Festival in Jeddah – the city where HWJN's story was born, and which plays a pivotal role in the narrative." Yasiri said this premiere is a tribute to the film's journey and to Jeddah's vibrant culture and history.
HWJN is about a kind-hearted jinn (Baraa Alem) who goes on a journey to reclaim his birthright. He meets and makes unexpected romantic connection with Sawsan (Nour Alkhadra), a young medical student.
Keep Reading
Miss Lebanon Set to Grace 72nd Miss Universe Pageant
Netflix Reopens 101-year-old Egyptian Theatre
Saudi Film Has Comes a Long Way
This film is said to be one of the biggest projects to date, brought about through a production partnership between Image Nation Abu Dhabi, MBC Studios and VOX Studios.
Mohammed Al-Turki, CEO of festival parent body of the Red Sea Film Foundation, said HWJN reflects how far the Saudi film business has come in such a short time. "As a Saudi filmmaker myself, this is a transformative moment. It is both exciting and humbling for us to be the center of growth for film in the region by providing a platform that is recognized on a global stage. We are thrilled to kick off our upcoming edition with HWJN."