Iran advocates for Qatar's IRGC funding over removal of US terror listing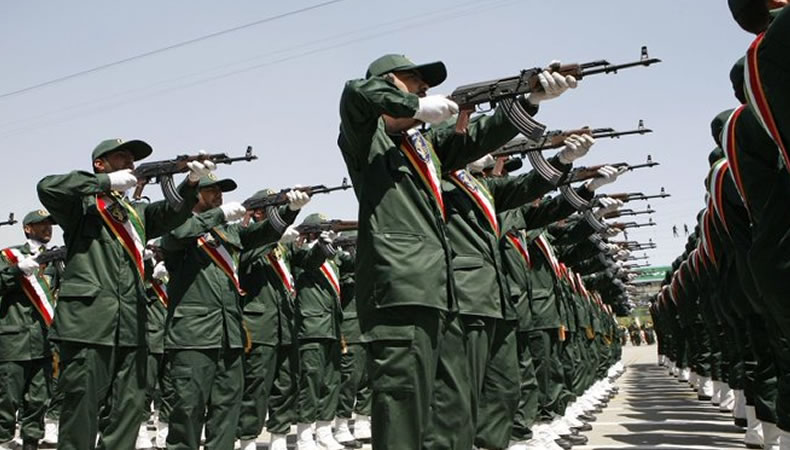 Iran–Iran appears to have favoured Qatar's continuous funding to foreign firms affiliated with financing the Iranian Revolutionary Guard Corps (IRGC) over the condition proposed by the United States to remove the Quds Forces from its terrorism list.
Recently, Iran authorities and a high-ranking delegation from Qatar held a meeting in Tehran to finalise an executive mechanism aimed at releasing Iran's blocked assets from foreign banks. According to a report by Borna news agency, the meeting was attended by Iran Foreign Ministry officials and Qatar's deputy foreign minister. As per reports, sums of Iranian assets are held in foreign banks due to the sanctions imposed by the United States against Tehran. Taking cognisance of the situation, Iranian and Qatari officials have agreed on a framework to release a prominent part of the frozen funds from foreign banks.
Over the past few years, Washington has imposed several sanctions against the Quds Force and various proxies and foreign companies financially backing it with the help of Qatari officials. In March 2022, the US State Department warned of additional sanctions against IRGC after Iranian military officials participated in a defence exhibition hosted by the Qatari government in Doha. Speaking with the media, US State Department spokesman Ned Price had expressed deep disappointment and trouble by the presence of IRGC at the Doha Defence Show.
Related Posts
"Transactions related to Iranian weapons are generally sanctionable under multiple US authorities, including sanctions related to terrorism and weapons of mass destruction," Price had said. Last year, the United States launched an inquiry into reports that the royal family of Qatar is providing funds to Iran's Revolutionary Guard Corps through foreign channels. Reportedly, the former Emir of Qatar, Sheikh Hamad Bin Khalifa Al Thani, had paid millions in financial ransom for the release of 57 IRGC fighters captured by an armed group in Syria in 2012.
In 2019, Qatar had objected to the decision taken by former US President Donald Trump to IRGC as a terrorist group. It is important to note that terror designation of Iran's Islamic Revolutionary Guard Corps has been at the focal point of the ongoing talks between world leaders with the aim to revive the 2015 nuclear deal or Joint Comprehensive Plan of Action (JCPOA).