Pakistan crisis: Imran Khan's supporters protest in Qatar, raise security concerns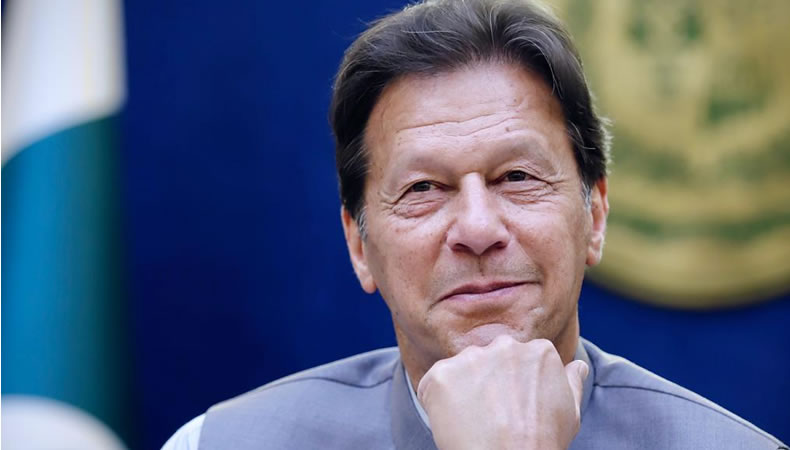 Qatar–Amid the ongoing political uproar in Pakistan, hundreds of Pakistanis carried out demonstrations in the Qatari capital city of Doha to protest the removal of Prime Minister Imran Khan from office. On Sunday, Khan was ousted from office after he lost a no-confidence vote moved by the Opposition in the parliament.
Videos of hundreds of Pakistanis, mostly youth, protesting in large numbers in Qatari city, chanting slogans and raising flags in support of Imran Khan, have been circulating across social media. In the videos, protesters can be seen disrupting the peaceful movement of vehicles by raising chants and demonstrating on Doha roads.
Security concerns
Experts have opined that such an unprecedented rise in protests by Khan's supporters in Qatar can augment security concerns due to the absence of a robust security institution in the Gulf nation. As per reports, security guards, a majority of them who are migrant workers, in Qatar are subjected to forced labour and human rights abuses.
Related Posts
Stephen Cockburn, Amnesty International's Head of Economic and Social Justice, underlined that security guards are experiencing physical and emotional exhaustion and even then they are forced to report for duty under threat of financial penalties and other punishments including contract termination or deportation. "They would say 'we don't have enough security, so you have to work'. We didn't have any option. If your supervisor says go to duty you have to go, or they cut your salary," a migrant worker told Amnesty.
Backing by Khan
Over the last few days, several protests rallies have taken place across Pakistani cities, including Islamabad, Karachi, Quetta, and Peshawar against the ouster of the cricketer-turned-politician from office. Incidentally, these protests, disrupting the normalcy in various cities across Pakistan and Qatar, have received massive endorsement from Imran Khan.
"Thank you to all Pakistanis for their amazing outpouring of support and emotions to protest against US-backed regime change abetted by local Mir Jafars to bring into power a coterie of pliable crooks all out on bail. Shows Pakistanis at home & abroad have emphatically rejected this," Imran Khan wrote on Twitter.