Iran forbids movie stars who supported protests from leaving the country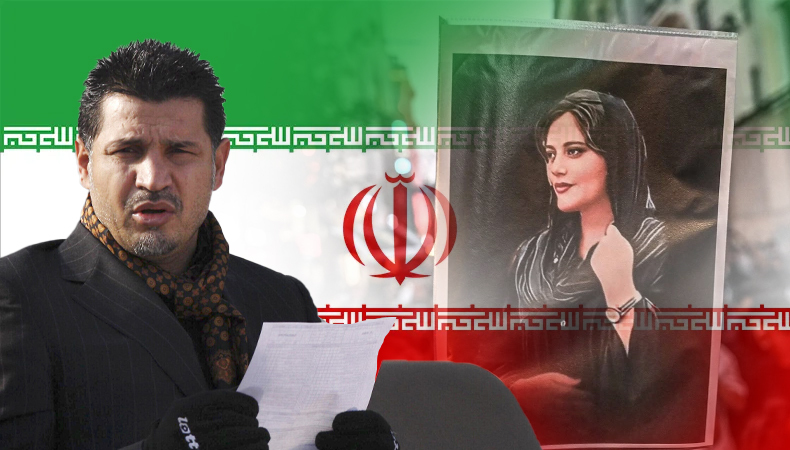 According to leaked documents that illustrate the severity of the crackdown by the regime, Iranian film stars, athletes, and celebrities have been barred from leaving the country, had their bank accounts frozen, and had their salaries reduced.
Secret documents obtained by the Daily Telegraph reveal that dozens of well-known Iranians have received sanctions, including "disconnecting their communication," for their support of the women's rights demonstrations that have taken place since last year.
The government has released a list of athletes, actors, and football coaches as part of a widespread assault on everyone who has expressed support for the uprising that started in September.
According to the documents, the penalties are in response to what the government describes as "instigating further riots." The solutions are said to be developed with the "principle of enlightenment" and come with "the least cost and the most benefit for containing the riots."
The disclosures shed information on the severity of the crackdown and give a hint as to the leadership's concern that widespread protests could compel regime change. The documents also provide a hitherto unattainable look at the operation of the crackdown.
Award-winning actors Atila Pesyani, singer-actor Hamid Behdad, and actress Elnaz Shakerdoost, all regulars at the nation's annual Fajr International Film Festival, are just a few of the names on the list. Behdad wrote on Facebook four weeks ago: "I am confident that this year we will taste the color of freedom."
Rasoul Khadem, a former Olympic wrestler who won the gold medal in 1996 and the bronze medal in 1992, has also been named on the list but continues to be rebellious, circumventing his contacts ban. He said on Instagram this week that "the cost of food items and necessities for people's lives are increasing every day and every week."
"Sanctions and inflation are for the people of poverty, misery, and poverty," he declared. Everything is blessings and fortune for the people of force and gold (the wealthy and powerful). "Lying of officials is not a crime?!" he wrote in another.
Javad Kazemian, a former national team player who competed in the 2006 World Cup, has also received punishment, and Persepolis FC midfielder Milad Sarlak has had his pay reduced by 20%. Everyone is prohibited from leaving the country.
When they declined to sing the national anthem during the World Cup in Qatar in opposition to the crackdowns on protesters that resulted in the deaths of more than 500 civilians, the Iranian national team courted controversy.