Iran intends to become a member of Russia, China-led bloc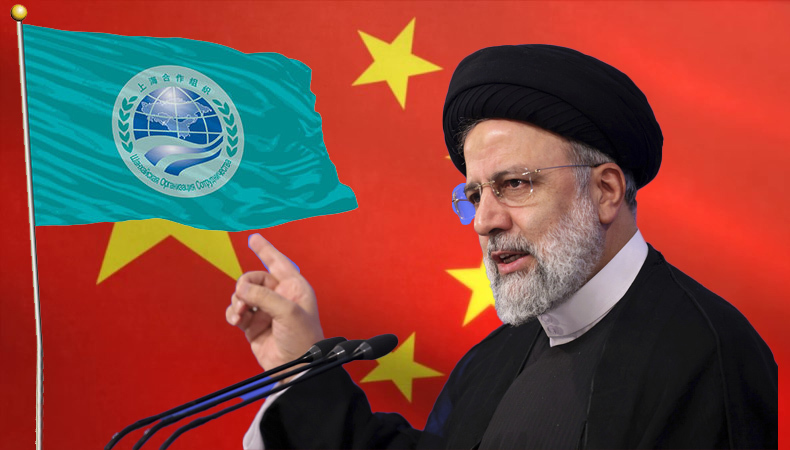 Iran intends to pursue membership in a Chinese and Russian-led bloc. The President of Iran, Ebrahim Raisi, has said he will talk about Iran's intention to join the bloc at the SCO summit in Uzbekistan this week.
The Shanghai Cooperation Organisation (SCO), made up of China, Russia, India, Pakistan,  Kazakhstan, Kyrgyzstan, Tajikistan and Uzbekistan, was set up in 2001 as a political, economic and security organization.
The SCO summit is set for Thursday and Friday in the Uzbek city of Samarkand. This will be the first face-to-face leaders' meeting since the start of the Covid-19 pandemic.
The Iranian president said, "One of the important acts of the upcoming summit will be the finalisation of SCO membership documents."
Read more : 
Iran, one of four SCO observer states, applied for full membership in SCO in 2008. However, Iran's bid to join the bloc was slowed by United Nations and the United States sanctions imposed over its nuclear program. At a conference in Dushanbe in September 2021, members of the SCO endorsed Iran's future membership.
The latest move comes as Iran and major powers have been struggling to revive a historic 2015 nuclear deal. Since last year, Iran has been engaged in EU-brokered talks with the US to revive the accord.
Recently, Britain, France and Germany said that they had "serious doubts" about Iran's intentions regarding the revival of the nuclear deal. However, Iran denied such claims. Israel also said it does not see a renewal of the nuclear deal with world powers before the US midterm elections in November.
The Prime Minister of Israel, Yair Lapid, arrived in Germany on Sunday to persuade Western Nations to ditch their nuclear deal with Iran.
The Iranian Foreign Ministry Spokesman, Nassar Kanaani, also said that the US must prove its reliability in order to join the nuclear deal.