Trump to speak on all days of the RNC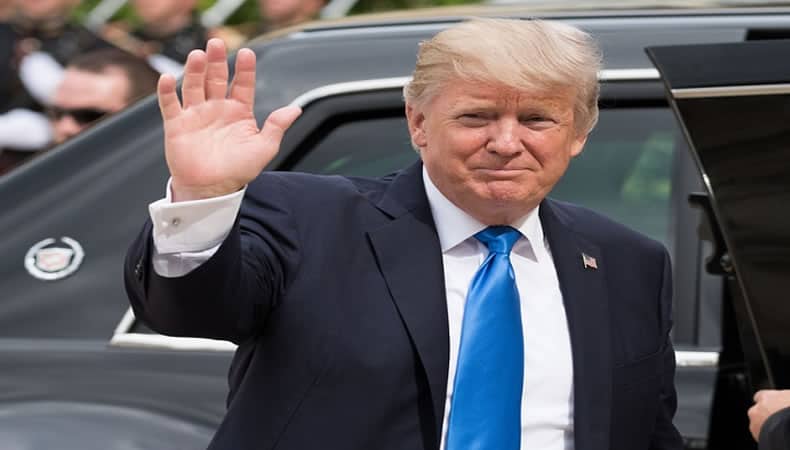 For the next four days, the speakers at the Republican National Convention will try to convince the American public that Donald Trump should be their next president.
Coming at the heels of a glitch-free Democratic National Convention, the RNC has a lot of ground to cover, considering President Donald Trump's low approval rating. He currently trails 9 points behind opponent Democrat presidential nominee Joe Biden, a tough margin to beat.
Initially, slated to be a grand event at Charlotte, North Carolina, it had to be scaled down considerably due to the pandemic. Many leaders will be joining the event virtually to address the public, including Former UN Ambassador Nikki Haley, most of Trump's family, Vice President Mike Pence, Former New York mayor Rudy Giuliani and others. Controversially, Mark and Patricia McCloskey, the couple who aimed guns at Black Lives Matters protesters earlier this year, have also been invited to speak.
On the final day of the convention, the president will be accepting his party's nomination to stand for re-election from the White House, a move that has been called unprecedented. He will also be in the airwaves at prime time every night, also an unusual move for the nominee who generally reserves their speech for the final night, yielding stage time to other speakers on other days. Whether this will help bring moderate Republicans and independents into the fold or reinforce the idea of Trump's self-obsession remains to be seen.
Read more: Reddit and Twitch ban pro-Trump forums for spreading hate messages
The event will focus on the highlights of Trump's term pre-pandemic and promises for the next term. The convention will carry a "hopeful message" of law and order, gun rights, tax cuts and reinstating the "forgotten" people of America. They are likely to steer clear of the virus and Trump's handling of it. With 175,000 citizens dead because of the pandemic, the country is faring very poorly compared to other developed countries and the blame for this has squarely been laid at Trump's feet.
The Republicans desperately need to make this election a choice and not a referendum on Trump. He will need to go hard and strong after independent voters who seem to have abandoned him since the last elections. And as much as he would like to avoid it, he needs to give credible solutions to improving race relations and recovering from the coronavirus crisis. Trump's second term depends on him being able to provide a clear rationale for his reelection; unlike the first time, the country is in no mood for brash rhetoric.