Iran re-arrest dissident journalist, says family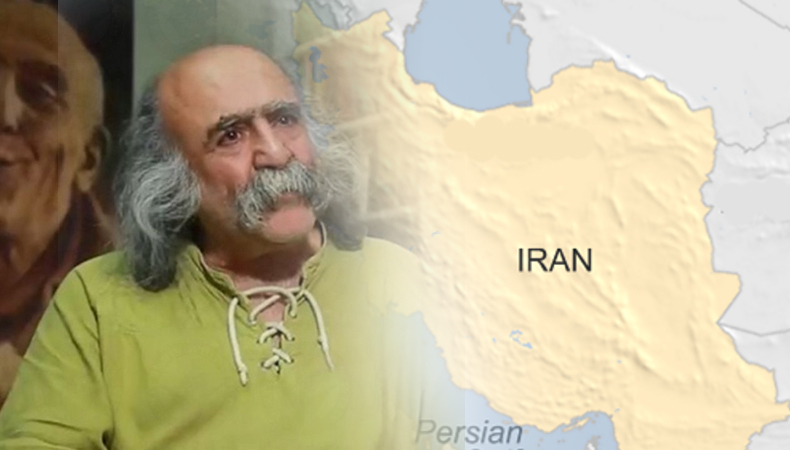 The authorities of the Islamic Republic of Iran have arrested a dissident Iranian journalist again, just three months after his release from prison, according to his family.
Keyvan Samimi, an Iranian dissident journalist, was arrested on Thursday. His family said on Tuesday, "We have no further information on the security service responsible for his arrest or his whereabouts."
Keyvan Samimi, famous for his journalistic career and activism, was arrested in December 2020. He was granted permission to leave prison on medical grounds in 2022. Later on, he was suspected of carrying out activities against the national security of the Islamic Republic. He returned to prison in May 2022. Later on, he was transferred to Semnan Prison, which is located near the east of Tehran.
He was released from Semnan Prison in January 2023. However, he was arrested again in April this year.
The 74-year-old journalist was sentenced to three years in jail on the charges of "plotting against national security" in late 2020. He reportedly participated in a protest outside of the Iranian parliament on International Workers' Day in Tehran, the capital of the Islamic Republic of Iran.
In Iran, the journalist advocated human rights and democracy to the people. He has worked as a journalist for many years. He also served as editor-in-chief of Iranian Farda magazine.
While serving in jail in December 2022, he also sent a message in support of the protest that was sparked by the September 16 death of 22-year-old Iranian-Kurdish woman, Mahsa Amini.
After being released from jail in January this year, he also met human rights activists and other political figures. He also met Mohammad Khatami, Former President of the Islamic Republic of Iran, who served his presidential term from 3 August 1997 to 3 August 2005.
Earlier this year, the Iranian authorities also accused the dissident journalist of "association against the security of the country."