Two major issues the Biden administration has handled so far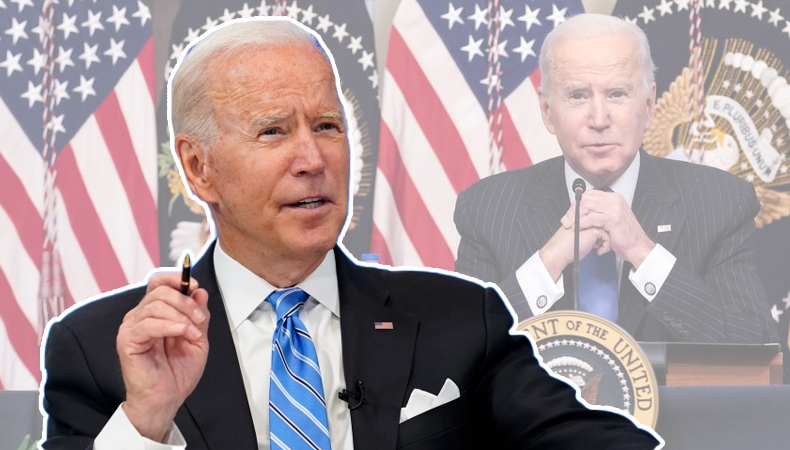 As Joe Biden announced his re-election campaign Tuesday, the 80-year-old US president promised to work to heal the "soul of the nation" after four turbulent years of Donald Trump in the White House.
Nevertheless, his performance in the past years will weigh heavily on his re-election chances.
Here, Arab Post elaborates on two key issues his administration has addressed so far.
Withdrawal from Afghanistan
When Biden first took office early in 2021, he continued with the plan to withdraw US troops from Afghanistan, putting an end to a 20-year war.
While public opinion polls showed the withdrawal was popular amongst Americans, the chaotic exit subjected the president to a lot of criticism from Republicans and even a handful of Democrats.
The withdrawal came about six months into Biden's first term. The Afghan government quickly collapsed to the Taliban without putting up a major fight. After the takeover of the capital in August 2021, US troops oversaw an operation to evacuate desperate Afghans for two weeks.
Despite the criticism over the withdrawal, the president defended his decisions, saying "I was not going to extend this forever war," in a speech.
Earlier this month, a report released showed US agencies blaming the former president, Donald Trump, for what they described as a lack of planning for the withdrawal in spite of agreeing to it in a deal with the Taliban forces in 2020.
Phone Call with Xi Jinping
Weeks after Biden's tenure as the 46th president of the US began, he held a phone call with his Chinese counterpart Xi Jinping. According to a White House statement, Biden raised several issues with Xi, including concerns over Taiwan and human rights abuses in Xinjiang.
The US president outraged China later that year when he revealed a deal, called AUKUS, with the UK to send nuclear-powered submarines to Australia. Relations further soured between the two countries earlier this year when Washington shot down a suspected Chinese surveillance balloon. But Beijing insisted it was just a weather balloon that had drifted from its path.
Nevertheless, despite simmering tensions between Washington and Beijing, Biden has frequently reiterated he doesn't want a cold war.