UN official urges Security Council to focus on South Sudan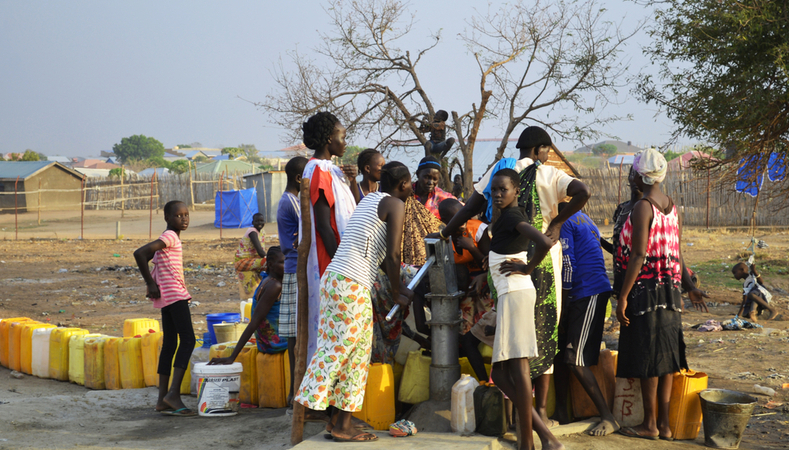 A series of intercommunal fighting and flooding has severely impacted various areas of South Sudan since 2019. It has resulted in massive destruction of livelihoods and property and mass displacement, with hundreds of lives lost amid the crisis.Taking cognizance of the crisis, the head of the UN Mission in South Sudan (UNMISS) has appealed to the international community to direct its focus to the Arab nation as it makes efforts to develop its political and peacebuilding fronts in the aftermath of the 2018 peace deal.
Addressing a virtual meeting of the Security Council recently, UNMISS chief David Shearer highlighted that South Sudan is facing a deteriorating economic situation due to the COVID-19 pandemic. In addition, massive famine is looming over the nation with a fear of catastrophic levels of food insecurity. "Millions of South Sudanese people have been pushed to breaking point. Violence continues to be one of the main drivers of severe food insecurity in South Sudan," Mark Lowcock, UN's Humanitarian Affairs chief, said while speaking to the Council members.
During the meeting, David Shearer also hailed the achievements and progress made by the transitional government, led by Salva Kiir and First Vice President Riek Machar.The peace accord, signed between South Sudan's President Salva Kiir and Riek Machar-led rebel factions, in 2018, was aimed at ending the long-running civil war and establishing peace in the country. With the signing of the deal, the two sides also formed a government of national unity in February.In 2020 alone, the United Nations has provided almost $40 million to South Sudan in a bid to assist the countries in crisis. In addition, non-governmental agencies and aid entities working on the ground have also scaled up their efforts to help South Sudan meet ends.
However, earlier this month, a UN panel of experts had reported that the implementation of the 2018 peace agreement in South Sudan has hampered various humanitarian initiatives in the country. Authorities have blocked UN humanitarian aid to those areas where conflict has restarted, the report said. With conflicts erupting in various parts of the country, South Sudan People's Defence Forces and National Security Service blocked various humanitarian efforts of the United Nations Missions in the country, the panel reported.
As per a Reuters report, the panel also revealed that the signatories of the agreement have failed to comply with the deadlines and have backtracked on aspects of its political, economic and security provisions.Recently, South Sudan's Pibor Administrative Area chief James KonyiKorok also raised alarming concerns over increasing cases of child marriages in the country. Speaking to Anadolu Agency, he urged NGOs, human rights agencies and the international community to come forward and formalise laws to help the poverty-stricken communities in a bid to stop child marriages.