Iranian Singer Mehdi Yarrahi Arrested for Advocating Against Hijab Mandates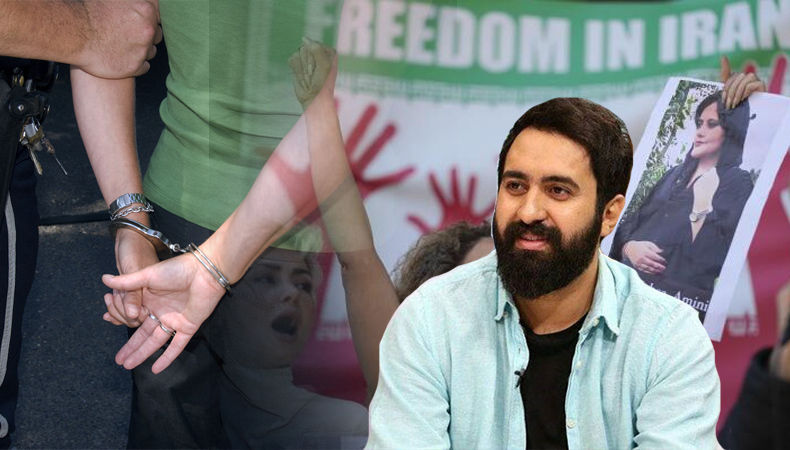 Following the release of a music video in which he showed sympathy for Iranian women opposing laws requiring them to wear the hijab, Mehdi Yarrahi, a popular Iranian musician, was detained. His song "Roosarito" has a declaration in the video that emphasizes the need for an optional hijab as a component of the fight for freedom and democracy.
In her song, Yarrahi calls for Iranian women to take off their hijabs in recognition of their bravery in leading the "Women, Life, Freedom" campaign. The song's lyrics contain phrases like "protest against tears," "take off your scarf," and "let your hair flow."
According to the judiciary-affiliated Mizan News Agency, Yarrahi was jailed for disseminating an "illegal song" that goes against Islamic society's moral principles and traditions. Yarrahi has already encountered legal issues related to his music. He had earlier released a different "illegal song" amid protests that followed Mahsa Amini's passing while being held by Tehran's "morality police" in September of the year before. Mostafa Nili, the singer's attorney, learned of the arrest through media reports and is now in the dark about the specifics of the incident.
Keep Reading
Due to Yarrahi's advocacy through his music, he has faced numerous accusations in the past, including those of spreading disinformation about the government and society. The unofficial Iranian news outlet Fars News Agency denounced Yarrahi's song as an attempt to promote "vulgarity," charging that he is just interested in attention and wants to persuade ladies to disregard social norms.
Before the anniversary of Mahsa Amini's passing, authorities in Iran appear to be stepping up their efforts to silence critical voices, as seen by the arrest of Yarrahi. The arrest brings to light the ongoing conflict between those who call for more individual liberties and the government's determination to uphold traditional social mores.