Iraqi security forces kill a senior ISIS leader near Baghdad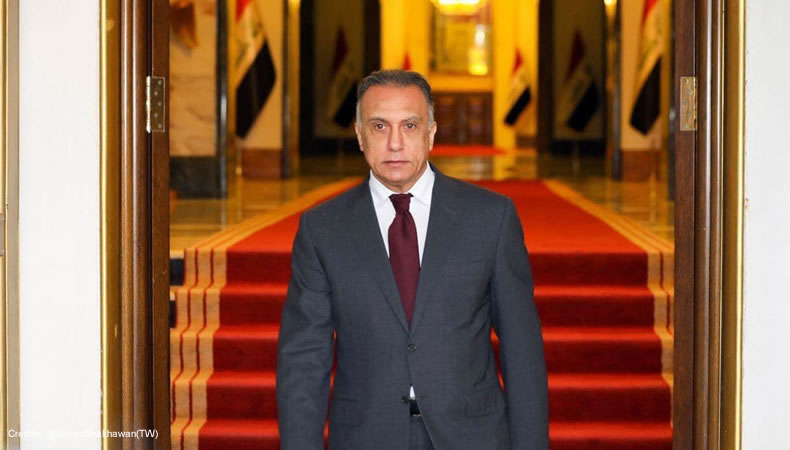 Late on Tuesday, Iraqi Prime Minister Mustafa Al Kadhimi announced that a senior ISIS leader Abu Hassan Al Gharibawi, has been killed by military forces as part of the ongoing mission to track down the militant group's remnants in the country. It was the second killing of an ISIS leader in less than a week's time. The authorities mentioned that Al Gharibawi headed ISIS operations in southern Iraq. Before Al Gharibawi, the country's security troops killed Ghanem Sabah Jawad, who was in charge of transporting suicide bombers, and other militants.
Iraqi government's crackdown on ISIS leaders was a response to last month's suicide attacks, which killed about dozens of civilians in Baghdad. It was the first attack since January 2018, a month after Iraqi declared victory over ISIS, after trying to push them out of the region with over three years of fierce fighting.
During the January attack, two suicide bombers entered a busy market in central Baghdad, wherein one pretended to be unwell in order to gather crowd around. When people came closer to help me, he blew himself up. As the volunteers approached to help the wounded, second bomber set off the explosives he was wearing. This attack, which took over 30 lives, was soon claimed by ISIS group, stating they wanted to eliminate Shiites community.
After last month's suicide attack, the Iraqi Counter Terrorism Service and other security forces launched operations in remote parts of the country, mainly targeting northern Iraq, to track Daesh remnants. The hunt down mission helped the forces in thwarting another suicide attack against Shiites in Baghdad.
On Tuesday, the Iraqi National Security forces arrested a young militant identified as "inghimasi", who are special forces-style fighters trained by Daesh to attack with small arms before blowing themselves up. The young ISIS recruit, believed to be in his twenties confessed that he was going to attack Shiites in Baghdad.
Lauding the Iraqi forces' hunt operation against Daesh, Mr Al Kadhimi said."These victories are part of our heroes' pledge to eliminate the leaders of Daesh gangs and in loyalty to the Iraqi martyrs' blood. Our security forces have made us proud. Long live Iraq."
In the attack against the Daesh leaders, Iraqi security forces were aided by US forces which led the air strikes. The two came together to form an international coalition against ISIS. Last week, Iraqi troops killed the militant group's leader in Iraq, referred as its "deputy caliph", Abu Yaser Al Issawi. The incident took place in the Wadi Al Shai area, south of the northern city of Kirkuk, on Wednesday where at least 10 ISIS militants were also killed.