Is Pelosi Visit To Taiwan Meant To Trigger Violent Action From China?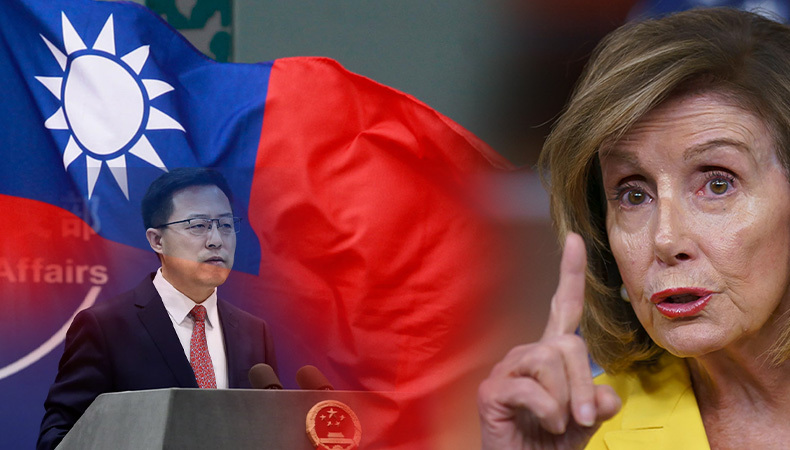 China–China is yet again upset and agitated over an American diplomat planning to visit Taiwan. The disputed island which has been trying to assert its own sovereignty. The US has been trying to help Taiwan to combat China's bullish behaviour and insistence that Taiwan is part of its sovereign land.
There is a rumoured plan of the US House of Representatives Speaker Nancy Pelosi to visit Taiwan. America has been a long-standing ally for Taiwan. Serious consequences are on the anvil if Pelosi decides to visit Taiwan this time.
Second in line to the presidency, Mrs Pelosi would be the highest-ranking US politician to travel to the island since 1997. In the year 2020, U.S. Under Secretary of State Keith Krach had begun her second visit by a high-level American official to Taiwan in two months, prompting a stern warning and threat of possible retaliation from China.
China had gone all out to start military exercises in retaliation to the American visit then, where the US official was visiting Taiwan in its recent attempt to shore up defense capabilities to help Taiwan respond back to Chinese threat of invasion.
Related Posts
Beijing has viewed Taiwan as its own territory, vowing to one day seize it, while many Taiwanese want a separate nation. However, with the US upping its game with Taiwan, a trusted arms partner, Beijing might be feeling rubbed the wrong way. As of now, Taiwan is enjoying a safe haven.
At the flipside of this, Biden has wished to play safe. Last week, President Joe Biden told reporters "The military thinks it's not a good idea", but his White House has called Chinese rhetoric against any such trip "clearly unhelpful and not necessary."
Ms Pelosi's trip, if it were to happen, also comes amid increased tensions between Washington and Beijing – and ahead of a much-anticipated phone call between US President Joe Biden and Chinese leader Xi Jinping.