Nancy Pelosi Taiwan Visit Will Cost America Much More Than Just Sanctions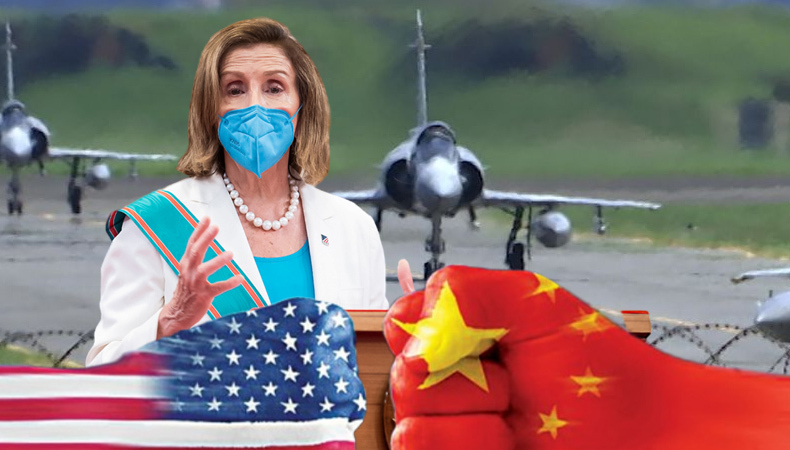 Taiwan–The US congressional delegation led by senior Democrat Nancy Pelosi to Taiwan has not gone too well with China. First of all, they have gone and sanctioned Ms. Pelosi and now they have gone ahead and halted all co-operation with the US in several key areas including climate change, military talks and efforts to combat international crime.
All because China did not want any 'foreign' interference in their ways of dealing with Taiwan– but America has shown its solidarity in friendship and Ms. Pelosi's visit has shown that the country stands by its word.
Pelosi is said to have done a last-minute decision to visit Taiwan and her itinerary or the substance of her visit were unknown to anyone in the White House, is what the Secretary of State, Antony Blinken had communicated to the media.
In her visit, she spoke about human rights and Taiwan's assertion to protect its democracy. Taiwan considers itself not as a part of China but independent of it; unlike Beijing's belief otherwise. As of now, Beijing has also communicated that dialogue between US and Chinese defence officials would also stand cancelled, while co-operation on returning illegal immigrants, climate change, and investigating international crime would be suspended.
Related Posts
In a message posted on Twitter on Friday, Chinese foreign ministry spokesperson Hua Chunying criticised US foreign policy by comparing it to the police killing of George Floyd, the unarmed black American whose death in 2020 sparked global anti-racism protests.
"We cannot allow the US to take itself as 'world policeman' and treat other countries as George Floyd whom it can bully and strangle at will," she wrote.
In its retaliation, China has also decided to stop narcotic cooperation over the growing use of fentanyl that was entering US through Chinese drug smuggling rackets. The Chinese Foreign Ministry, which criticised her visit and lodged stern protests to the US by summoning its Ambassador to China Chris Burns, issued a statement on Friday imposing sanctions against Pelosi and her family.