Is Russia really looking to invade Ukraine? Biden assumes a long discussion with Putin on the issue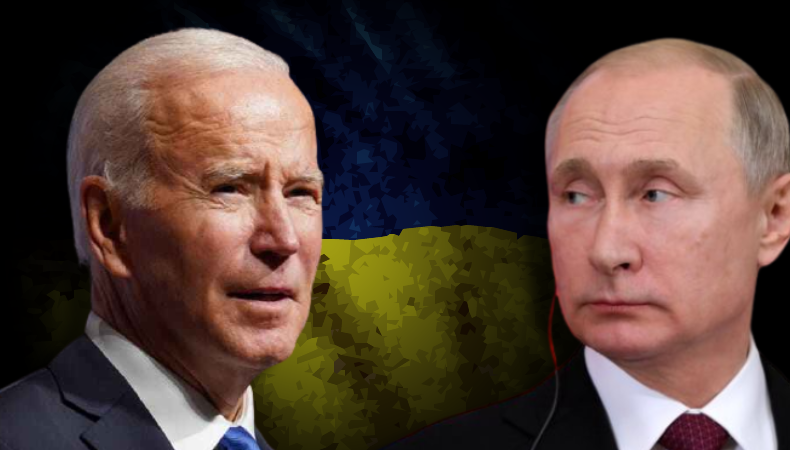 Russia–Various reports in the international media are revealing that Russia is inching closer to Ukraine with intentions of invading it. Moscow has reportedly sent thousands of troops at the Ukraine border to set up a military closure for its end.
On Friday, the president of the United States Joe Biden also addressed the concerns about a possible invasion and said that he will have a long discussion with his Russian counterpart Vladimir Putin about the recent course of actions.
He also said that the talks will directly address the intentions of Russia and if it really wasn't to invade the neighbouring country. The US was avoiding to comment on Moscow's movements till now but recently, the security officials have also confirmed the increasing proximity and that has severely concerned the Biden administration.
Biden was leaving for a Weekend Trip to Camp David and just before that, he addressed the media and said, "We've been aware of Russia's actions for a long time and my expectation is we're going to have a long discussion with Putin." Putin had also given a threat to the US about not deploying countermeasures in Ukraine to which Biden said that he does not accept anybody's red lines.
As per the latest information regarding the Russian movement, there is a possibility of 175,000 personnel at the border areas and out of this half of them have already been deployed at various points near Ukraine's border.
When asked about how the US is going to be involved in the matter and what it will do, Biden said that at present we are focusing on compiling everything together and coming up with the best set of measures that would make it very difficult for Putin to take steps towards Ukraine, especially something that people are extremely worried about.