It's official: Electoral College confirms Joe Biden's win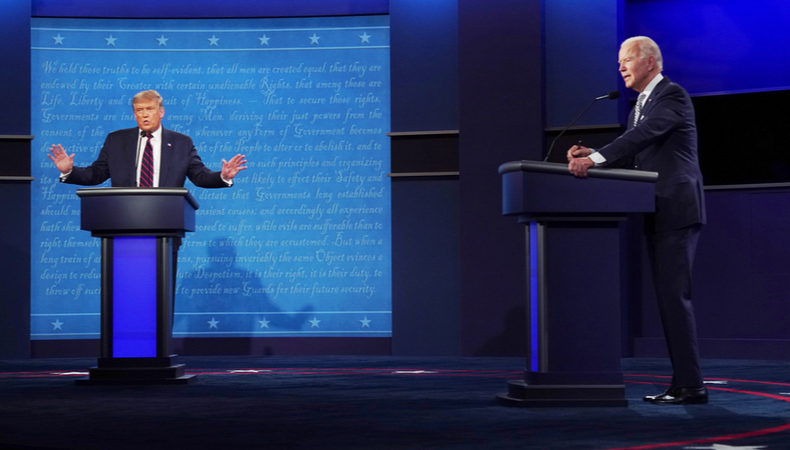 The Electoral College on Monday confirmed Joe Biden's victory as the next president of the United States of America. While 270 electoral votes were required to win, Biden secured 306 of the total 538 votes in the November 3 presidential elections.At the same time, the Electoral College also confirmed Indian-origin Senator Kamala Harris's triumph as the next Vice President of the USA.
Claiming victory in the electoral college, Joe Biden affirmed that "it is time to turn the page." Slamming President Donald Trump over his attempts to overturn the election results, Bident said that the "US democracy has been pushed, tested and threatened". After his victory was announced, he stated that the US democracy has proved to be true, resilient, and strong."Once again in America, the rule of law, our Constitution, and the will of the people have prevailed," Biden said in his speech.
As soon as the announcement was made by the US electoral college, Russian President Vladimir Putin congratulated Biden for his presidential election victory. He is one of the last world leaders to congratulate the president-elect.The Electoral met on Monday to cast their votes in their respective states in order to declare the results. It is one of the major steps in presidential elections in line with the US Constitution and federal law. In a number of states, security was beefed up to ensure smooth operations of the electoral process.
Read more : President-elect Joe Biden announces all-female press team at his White House
In six battleground states of Georgia, Michigan, Nevada, Arizona, Wisconsin, and Pennsylvania, electors voted for Biden and Kamala Harris in low-key proceedings. Reportedly, former US President Bill Clinton and former Secretary of State Hillary Clinton were among New York's 29 electors who voted for Biden and Harris against Trump.With this development, the unprecedented legal battle launched by Trump's campaign against the election results has come to an end. Meanwhile, Trump has yet not conceded his defeat in the elections. He filed numerous lawsuits in various states against the poll results, alleging voter fraud and electoral malpractice.
Shortly after the vote of the electoral college, Trump took to Twitter to announce the departure of Attorney General William Barr before Christmas. While William Barr's term was scheduled to end on January 20, tensions erupted between him and Trump after he said that there was no evidence of widespread voter fraud in November's vote.Now, the results will be sent to Washington for a tally in a joint session of Congress on January 6, which will be presided over by outgoing Vice President Mike Pence.