K-drama 'King The Land' faces backlash for misrepresenting Arab culture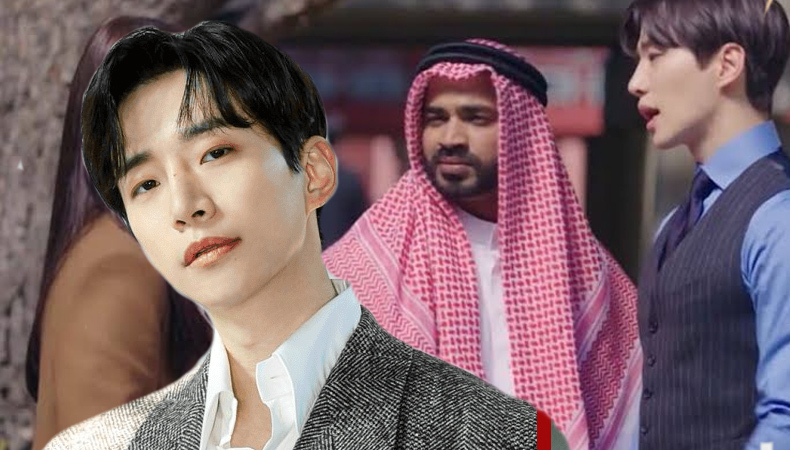 King The Land, a popular 2023 Korean drama, has faced intense backlash from viewers and netizens for false representation of Arab culture.
Also Read – Top Arab Web Series To Watch In 2023
'King the Land' faced intense criticism from the Arabs after it aired two episodes on July 8 and 9, featuring an 'Arab prince'. The show aired its first episode on 17 June 2023 on Netflix. The show became popular in South Korea. However, the portrayal of Prince Samir angered Arab fans.
Prince Samir, played by Anupam Tripathi, is shown as a womanizer in the K-drama. He was seen drinking alcohol on episodes that aired on July 8 and 9. The character was also referred to as a "playboy" by the female lead. He was introduced in episode 7. Subsequently, viewers pledged to boycott the show until appropriate action is taken. Arab fans demanded an apology for misrepresenting Arab culture on the television show.
Anupam Tripathi was also trolled online for playing the character of Prince Samir. They also criticized the show for having an Indian person play an Arab character. The ratings of the show also decreased on Google, Rotten Tomatoes, and IMDb. 
YoonA and Junho, the K-Pop idols involved in the series, were also trolled on Instagram for the offensive episode. They faced their share of criticism and hate.
Many social media users have also demanded a genuine apology from directors and producers of the show. Cho Seong-hoon; Kim Do-kyun; and Han Jae-hoon are the executive producers of the show. The K-drama has 8 episodes as of July 9, 2023. 
Also Read – Top 10 web series in the world
'King the Land' responded to complaints and addressed the concerns raised by viewers. 'King the Land' said in a brief statement, "The characters, regions, place names, etc. appearing in the drama are fictitious settings, and there was no intention to satirize or distort a specific culture. The production team respects various cultures and will pay more attention to production so that there is no discomfort in viewing."