"Minor Correction": Netanyahu Talks About Israel's Judicial Reform Amid Mass Protests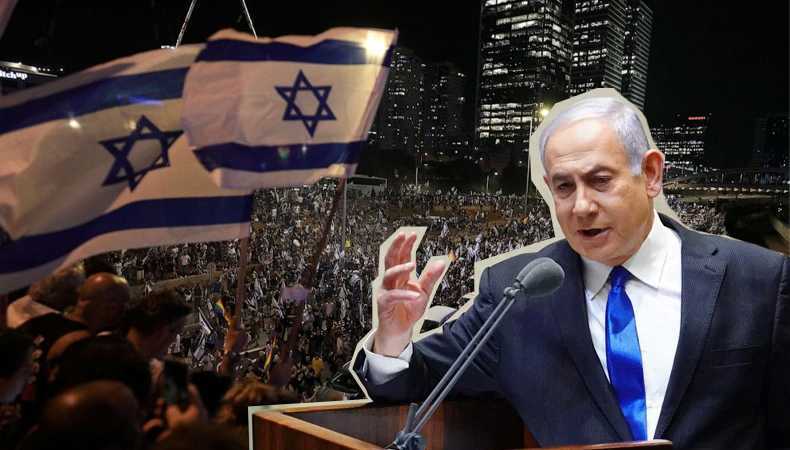 In interviews with US media on Thursday, Israeli Prime Minister Benjamin Netanyahu played down the judicial reform package of his hard-right government, calling it a "minor correction" and ignoring criticism from both abroad and at home.
It's been called the end of Israeli democracy. Netanyahu told ABC that he thinks that's silly, and when the dust settles, everyone will see it.
He said that the changes, which give some of the country's judicial system's power to its elected leaders, were made to "bring the pendulum back to the middle."
We have to fix it, which is just what we did. It's a small change, he said, and he said the same thing in a different CNN interview.
On Monday, Netanyahu and his coalition partners got a bill through parliament that critics say will lead to a more authoritarian government by making it harder for the Supreme Court to use the "reasonableness" clause to overturn government decisions that the judges think are unconstitutional.
Thousands of Israelis have been protesting the reforms in the streets almost every day, which has angered people around the world, including US President Joe Biden.
Netanyahu said again on Thursday that Biden had invited him to the White House in the autumn, I think in September, when we last talked.
But Biden's office wouldn't say on Thursday if the two leaders would meet at the White House or somewhere else. Instead, a spokeswoman said, "They both agreed to meet in the US later this year."