Misinformation Escalates Israel-Hamas War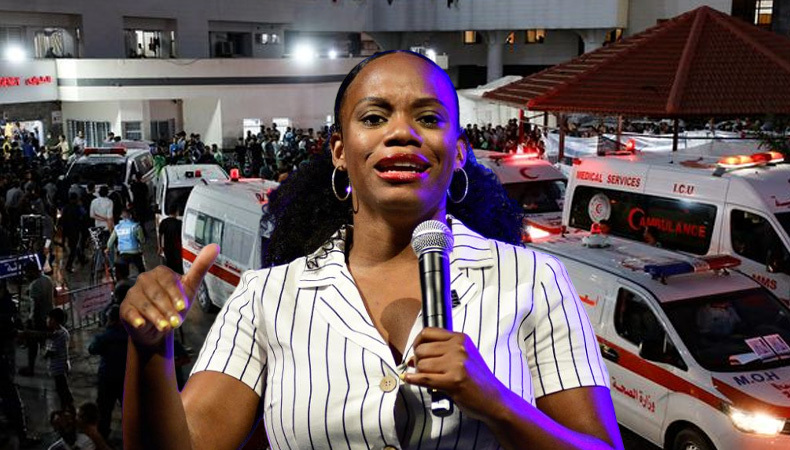 Misinformation about the Israel-Hamas war is spreading like wildfire on social media platforms. Online news portals are using it to garner readers and increase traffic to their websites, and sadly of mainstream news outlets are also battling for readers and viewers without verifying the source.
The ground reality is that civilians in Palestine and Gaza, as well as Israel, are paying the high cost of misinformation. It's spreading terror and hatred. But this is common during wars and conflicts, like its witnessed in Russia, Ukraine and Yemen.
Some governments and vested groups spread misinformation to advance their respective propaganda. They play on people's emotions and fear.
Misinformation Instills Fear
Reuters' fact-checking unit has seen numerous cases of social media posts which have used fake images and information about the latest Israel-Hamas war. This "confusion" has heightened tensions. Reuters' fact-checking unit shared examples – dead bodies of those killed by Hamas on October 7. There was a 2015 video of the lynching of a 16-year-old girl in Guatemala, that has been used to represent a young Israeli woman being burnt by a Palestinian mob.
Moreover, there's an account on X by a Farida Khan, who claims to be an Al Jazeera journalist in Gaza, posting a video of a Hamas missile landing in the hospital which killed 500 people on Tuesday. However, Al Jazeera said the account has no ties with the news service and doesn't even have an employee with the name Farida Khan.
Psychologists say misinformation creates uncertainty, confusion and fear. It can lead to the adoption of various behaviors that exacerbate hysteria among the population. Misinformation can lead to nightmares, insomnia, hopelessness and even traumatic stress.
Keep Reading
Hamas and Hezbollah 'Geared for Major War' Against Israel
US Warns Iran Amid Raisi's Phone Call to Saudi Crown Prince
Misinformation is Inaccurate
Emily Vraga, an associate professor at the Hubbard School of Journalism at the University of Minnesota, explained that misinformation and disinformation deal with things that are not accurate and things that we can't prove to be true or that we know to be false. "Misinformation is unintentional, while disinformation is something that someone knows to be false and is still spreading to achieve some kind of political, social, or financial gain."
Vraga said propaganda has always been a part of war and disinformation is part of that. "We need to be really careful when we're on social media, and to think about where the information is coming from and who stands to gain from it."
It's very important to verify whether the information is something we can trust before sharing it, or allow it to affect our beliefs about a topic.