Economic crisis pushes Turkey to balance its act between Russia and Ukraine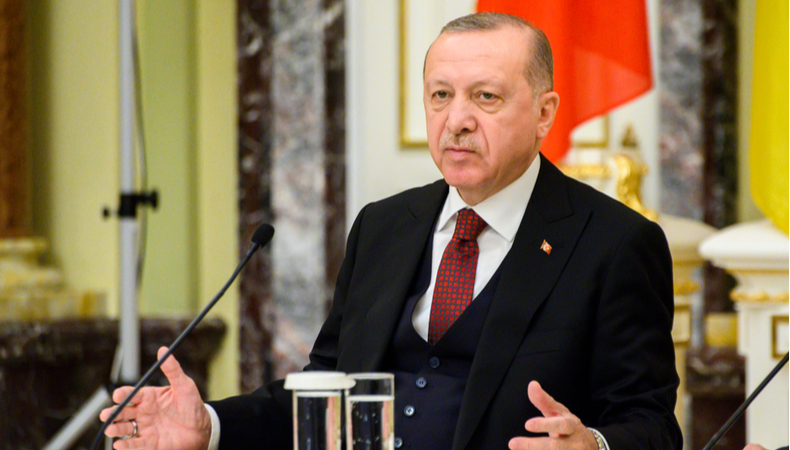 Turkey–Even before Russia launched full throttled war on Ukraine on February 24, Turkey had made its position crystal clear saying "we cannot give up on either nation". Standing true to the stance, Turkey's President Recep Tayyip Erdogan has played a key role in seeking an end to the catastrophic war in Ukraine by hosting March 28 – 30 talks in Istanbul between Moscow and Kyiv. The reason behind this balancing act of Turkey, according to experts, is the current economic situation in the country.
The foreign ministry of Turkey called the Russian invasion "unacceptable" and "grave violation of international law" on behest of Ukraine's request to recognize the 'war'. Acting on same lines, Ankara closed down Bosphorus and Dardanelles straits to most warships as under the 1936 Montreux Convention. But Turkey has also stood in support of Russia. Ankara has strongly condemned sanctions imposed by the West on Russia. Foreign Minister Mevlut Cavusoglu has emphasised that Russian oligarchs are "of course" welcomed in Turkey and do business in accordance with international law.
Turkey has thus emerged strongly as "pro – Ukrainian" but "not outright anti – Russian" in the current highly volatile global situation. As Howard Eissenstat, a Turkey expert at St. Lawrence University in New York state and the Middle East Institute in Washington DC, said, "Turkey's economic crisis is the most important factor in its calculations".
Related Posts
Russia is a crucial trading partner of Turkey that provides 45 per cent of its natural gas and 70 per cent of its wheat. This is critical amid plummeting economy of Turkey. Turkish Lira has lost 47 per cent of its value over past one year. This crisis is record 20 year high inflation that experts blame on Erdogan's belief that high interest rates cause inflation. Turkey is in no position to upset Russia as it is "extremely vulnerable to a loss of Russian wheat, gas and oil".
Furthermore, Turkey enjoys strong economic ties with Ukraine, even more than any other Western country. Ukraine is supplier of 15 per cent of Turkey's critical wheat imports, making it Turkey's second largest provider. Moreover, around 2 million Ukrainians came to Turkey last year for holidays, making them Turkey's third-biggest source of tourism.  Turkey is also establishing major ties in defense sector with Ukraine. Last year Kyiv had announced of building factory "for the co-production of the Bayraktar TB2 drone".
The balancing act of Ankara and preserving very critical relations with both Moscow and Kyiv is crucial for Turkey. Furthermore, it provides a neutral ground for plausible talks that can be instrumental in bringing an end to this war, as was attempted through March end talks in Istanbul. And both the warring countries acknowledge this. Eissensat said, "Both countries have been willing to play ball with Ankara. You don't see Moscow complaining about the Bayraktars. You don't see Kyiv complaining about the lack of Turkish sanctions. Both have been fulsome in their praise – and that's because both want Ankara on their side as much as possible and to prevent it from going to the other side."