Ozgur Ozel's Bid to Challenge Erdogan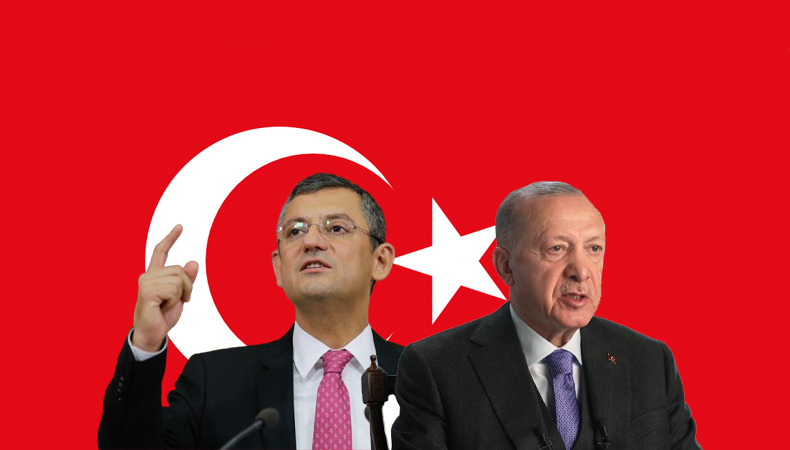 This article explores Ozgur Ozel's strategy to overthrow President Tayyip Erdogan's long-standing hold on Turkish politics by attempting to become the leader of the Republican People's Party (CHP), the largest opposition group. Ozel, who is 49 years old, wants to win back voters' lost faith and surpass the historically low threshold of 25% support. This analysis will examine his approach and consider how it might affect Turkey's political climate.
The Political Landscape and Erdogan's Dominance
President Erdogan has had two decades of uninterrupted election success throughout that time. Erdogan has managed to retain a wide following despite facing resistance to pursuing conservative and nationalist agendas.
Ozgurozel'ss Ambitious Plan
Ozgur Ozel has a bold ambition to lead the CHP and take on Erdogan. He wants to restore the trust among CHP voters that was lost in the wake of the May elections. He will appeal to voters who have generally opposed the secularist, center-left CHP.
The CHP's Historical Struggle
Since its founding by Mustafa Kemal Ataturk, the CHP has struggled to expand its support beyond its secularist base to conservatives. To break through the 25% electoral barrier, Ozel's plan seeks to re-establish the party's left-wing, social democratic identity.
Keep Reading
Challenges and Skepticism
The political analyst Berk Esen admits the need for change within the CHP but is nonetheless pessimistic about the likelihood of a substantial transformation. The party has struggled with internal conflicts about the direction of its policies and the party's leadership, making the change in leadership very necessary.
Election Mistakes and the Way Forward
The CHP's recent losses in the parliamentary and presidential elections underlined the need to quickly assess electoral mistakes and develop a plan of action for the March local elections. Ozel stresses the significance of comprehending and resolving the voters' emotional upheaval.
Future Prospects
The CHP will face a critical decision at the upcoming leadership vote in early November. To improve the party's reputation with voters and broaden its support base, a leadership change is considered an essential step
A fundamental political shift in Turkey may be seen in Ozgur Ozel's proposal to take on Erdogan's hegemony and lead the CHP. His approach is focused on reclaiming the party's identity, responding to voter concerns, and overcoming historical constraints. The course that the CHP takes and whether it poses a threat to Erdogan's rule in Turkish politics will be decided by the leadership vote in November.