Turkey's New Central Bank Chief Unveils Holistic Monetary Policy Amid Inflation Pressures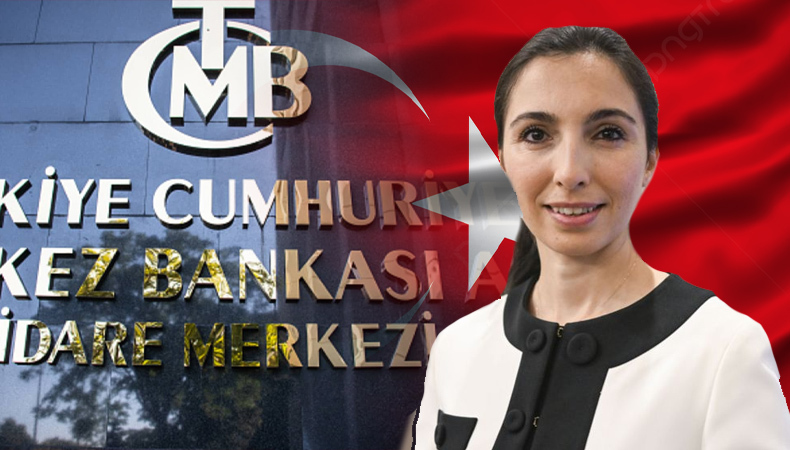 Despite Turkey's severe inflationary pressures, Hafize Gaye Erkan, the country's first female central bank governor, delivered a comprehensive monetary policy in her first formal address to the media. Her comprehensive strategy, which incorporates interest rate increases and several other macroprudential policy measures, has drawn interest and is viewed as a potential tactic to address Turkey's economic problems. After President Tayyip Erdogan won re-election, Erkan was appointed in early June, joining experienced politician Mehmet Simsek in leading the country's top economic team. Simsek has since returned to oversee Turkey's Finance Ministry. The two countries are experiencing severe financial difficulties, including a record-low value of the lira, double-digit inflation, and dwindling foreign exchange reserves.
Erkan's first press conference highlighted her dedication to a comprehensive approach to monetary policy, including various levers and macroprudential policy tools beyond only interest rate increases. These restrictions might limit the expansion of loans in particular industries or restrict the use of credit cards. The central bank governor wants to carry on the pre-appointment steady monetary tightening by boosting interest rates. To support the rate hikes, Erkan's strategy, which goes above and beyond conventional measures, focuses on quantitative and selective credit tightening. To ensure the financial system's stability, her predecessor imposed a complex set of macroprudential regulations, which she has started to simplify.
Market Reaction and Challenges
Erkan's admission of the inflationary pressures and her intention to use a comprehensive strategy to solve the issue was warmly received by foreign investors. Some investors, however, are still dubious about the efficacy of her plan given Turkey's lengthy history of inflation and President Erdogan's preference for low-interest rates as a solution. The market views Erkan's strategy as cautious and steady, preferring to study and calibrate to make decisions rather than making sudden, shocking changes.
Erkan's approach has made the word "holistic" popular, earning her the moniker "Holistic Hafize." While some investors are impressed with her performance and professional handling of the news conference, others are sceptical that her policies would result in a quick turn toward economic conservatism, given the ongoing inflationary pressures.
ALSO READ : "Minor Correction": Netanyahu Talks About Israel's Judicial Reform Amid Mass Protests
Erkan expertly managed the politically heated issues during the news conference while being confronted with tricky questions regarding the impact of Erdogan's government on the formulation of monetary policy. She decided to respond to every query herself, demonstrating her resolve to represent Turkish monetary policy. It was commended that she avoided discussing previous management concerns in favour of concentrating on her current responsibilities and setting reasonable goals.
Hafize Gaye Erkan's first press conference as the head of Turkey's central bank demonstrated her dedication to a comprehensive monetary policy strategy for addressing the nation's inflationary challenges. Her recognition of the difficulties and her complete plan, which includes raising interest rates and using other macroprudential instruments, was well received by foreign investors. Erkan's performance at the news conference was praised, despite the mistrust of some investors, suggesting that she can handle the nation's economic difficulties. The complexity of Turkey's economy and its prior policies continue to present substantial obstacles, making executing a thorough shift towards economic orthodoxy a difficult task.