Race Against Time: Missing Titanic Submarine Have 70–96 Hrs of Oxygen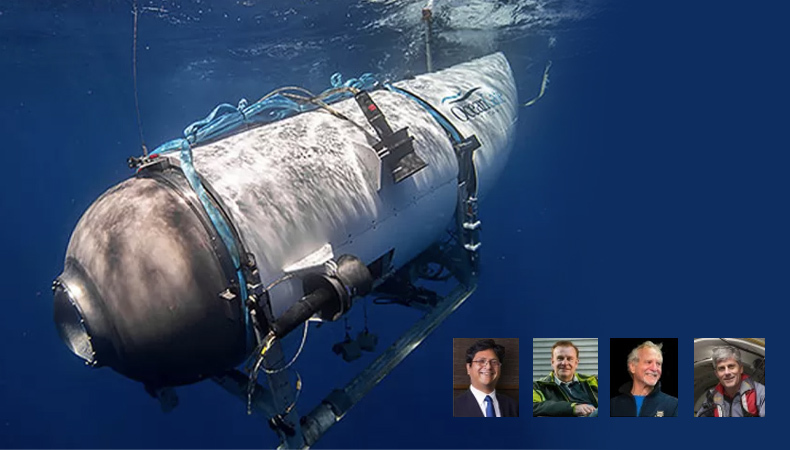 Authorities are working quickly to find a submersible tourist ship that vanished in the North Atlantic on Sunday while carrying five people to the Titanic shipwreck. One pilot and four "mission specialists" made up the group of 5.
Also Read – How Italy contributes to destabilizing the Middle East by selling submarines to Qatar
It is believed that rescuers are in a "race against time" because the submersible only has enough oxygen to last for 70 to 96 hours.
The search and rescue operation's coordinator said Monday afternoon that the 21-foot vessel has a four-day emergency supply.
About 900 miles east of Cape Cod, crews from the US and Canadian coast guards continued to search the ocean's surface while using sonar to listen for sounds far below the water, which can reach depths of up to 13,000 feet there.
One of the five individuals inside the submersible is a British billionaire.
A billionaire investor and entrepreneur named Hamish Harding and four other people are feared to be out of the air after communication with the small vessel was lost.
The small submarine that was used to ferry visitors to the Titanic wreckage vanished in the Atlantic Ocean with its crew still aboard.
According to several reports, the submersible belonged to Ocean Gate Expeditions, a business that sends out manned submersibles for deep sea expeditions.
The company said in a statement that "all options" are being looked into to bring the crew home safely. It did not, however, provide a precise count of those reported missing.
Also Read – The Israeli-Us submarine to the Persian Gulf is a Message to Iran
On its first voyage, the Titanic struck an iceberg and sank into the Atlantic in 1912. When the Titanic sank, over 1,500 people perished. Deep beneath the surface of the Atlantic Ocean, the ship wreckage was found in 1985. Since then, it has been extensively explored.