Robert Hanssen, A Notorious FBI Double Agent- Died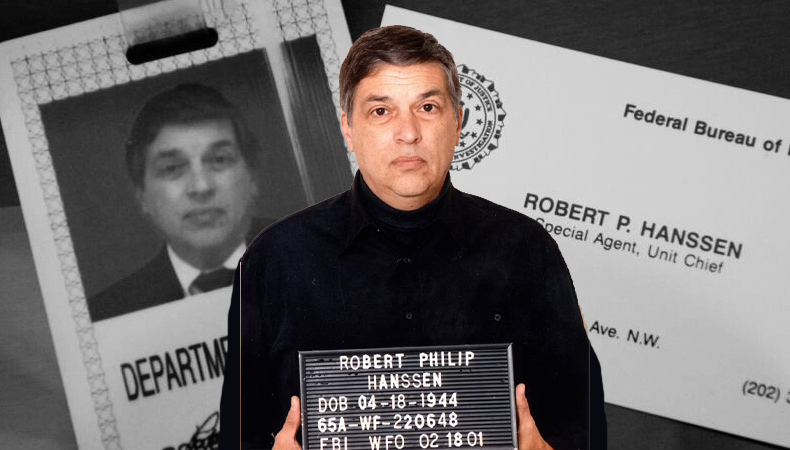 Robert Hanssen, a notorious FBI double agent who in the 1980s and 1990s gave Russia access to some of America's most sensitive secrets, passed away on Monday, according to prison officials.
Also Read – Washington sanctions Tehran for FBI agent disappearance
In 1985, Hanssen made himself available to Soviet military intelligence, offering to trade diamonds and large sums of money for government secrets and the names of US spies operating in the Soviet and Russian governments.
He was able to hide his activities as he purportedly looked into Moscow's agents in the United States because he was working for the FBI's crucial New York counterintelligence division, which was tasked with finding foreign spies.
On February 18, 2001, he was finally apprehended while exchanging messages with his Russian handlers in a suburb of Virginia just outside of Washington.
He was given a life sentence with no chance of parole a year later.
Hanssen, 79, was discovered unconscious early on Monday in the US prison with the highest level of security in Florence, Colorado, and was later declared dead, according to a statement from the prison.
According to the FBI, he was "the most damaging spy in bureau history."
Hanssen first worked as a Chicago police officer before joining the FBI in 1976.
In the counterintelligence division of the New York City office, where agents spent a significant amount of time tracking and attempting to recruit Soviet officials at the UN, he was hired nine years later.
Instead, he quickly started working for the opposition under the alias "Ramon Garcia," keeping even his handlers in the dark about his true identity.
When he was discovered, he was thought to be the most damaging spy ever to leak US secrets to a foreign government, having given the Soviets and later the Russians thousands of top-secret US documents.
There were also the names of US sources in Moscow, including Dmitri Polyakov, or "Tophat," a Soviet general who shared his nation's secrets with the Americans During the 1960s and 1980s. Additionally, they included software to track spying investigations and nuclear war plans from the United States.
In 1986, Polyakov was detained and put to death several years later.
Hanssen received about $1.4 million in cash and diamonds for his betrayals, which are thought to have been motivated by intrigue and money rather than ideology.
Even though the FBI and CIA were aware of a reliable informant within their ranks for several years, Hanssen was not initially considered a prime suspect.
He was a conservative Catholic elite in Washington with a wife and six kids, a frugal lifestyle, and frequent social interactions.
With tidbits of information provided by a Russian defector, US investigators eventually focused more on Hanssen.
Before being apprehended at the Virginia dead drop, he spent months being covertly tracked and recorded in his office.
He entered a guilty plea to 15 counts of espionage in May 2002 in exchange for the prosecution agreeing not to seek the death penalty.
Also Read – Brookings Institution Places President John Allen On Leave Amid FBI Probe
"I apologize for how I acted. It has embarrassed me. At his sentencing, Hanssen said.
He said, "I've opened the door for slander against my wholly innocent wife and kids. "I've hurt so many people deeply."