Royal Family breaks silence on Harry and Meghan's interview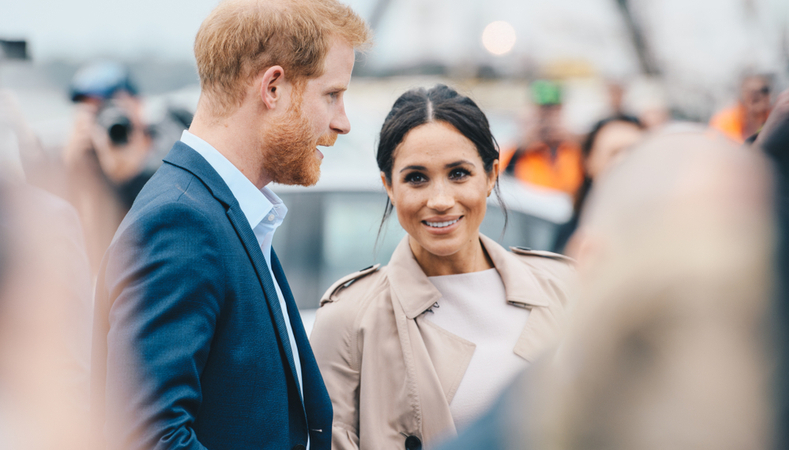 The British Royal Family on Tuesday broke its silence on Prince Harry and Meghan Markle's explosive interview with Oprah Winfrey. On behalf of Queen Elizabeth, Buckingham Palace issued a statement, saying that the whole family is "saddened to learn the full extent of how challenging the last few years have been for Harry and Meghan."
It further noted that the issues raised by Meghan Markle during the interview, particularly that of race, are "concerning," and that they are taken "very seriously". The Palace affirmed that the issues will be addressed by the family privately. In conclusion, the statement said that "Harry, Meghan and Archie will always be much loved family members."
The statement by the royal family has come two days after Prince Harry and Meghan Markle's TV interview. During the interview, Meghan revealed that a member of the royal family had concerns about the skin colour of her unborn child, during the time she was pregnant with her son Archie. She also said that she felt isolated and miserable in the Royal Family due to which she had suicidal thoughts.
"The situation became so difficult that at one point, I just didn't want to be alive anymore," Meghan said during the interview. She told Winfrey that she sought help through the human resources department of the Palace, but no assistance was provided. At the same time, Prince Harry also spoke about his severed relations with his father, Prince Charles, and brother, Prince Williams. The statements made by Duke and Duchess of Sussex have significantly rocked the royal family, igniting divided opinions from people across the world.
Earlier, British Prime Minister Boris Johnson denied to comment on the interview. In a recent news conference in London, PM Johnson praised the Queen, saying that he has the highest admiration for the unifying role she plays in the country and across the Commonwealth. However, he refused to comment on the matters of the royal family.
Last month, Buckingham Palace announced that the Duke and Duchess of Sussex will not be returning as working members of the Royal Family. In a statement, the Queen maintained that Prince Harry and Meghan would not continue with the "responsibilities and duties that come with a life of public service". In March 2020, the duke and duchess formally stepped down as "senior" royals to become financially independent.