Saudi Arabia slams allegations of killing Ethiopian migrants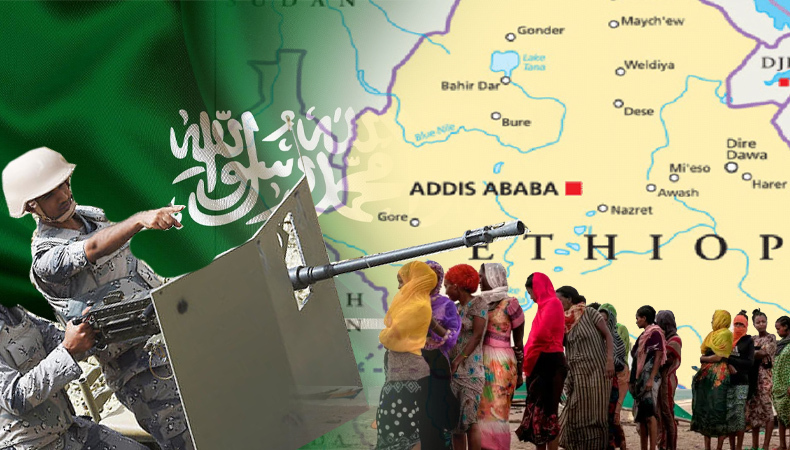 In a 73-page report released Monday, Human Rights Watch accused Saudi border guards of killing scores of Ethiopian migrants and asylum seekers who tried to cross into the Kingdom from Yemen between March 2022 and June 2023.
An anonymous Saudi government source, however, has rejected the accusations as "unfounded and not based on reliable sources." The report has accused Saudi border forces of serious crimes, including using explosive weapons and shooting many at close range.
If committed as part of a Saudi government policy to murder migrants, these killings would be a crime against humanity, the international non-governmental organisation stressed. In some instances, the border guards also allegedly asked the migrants what limb to shoot.
Keep Reading
'Saudi Officials Spending Billions On Sportswashing To Improve Reputation'
HRW analysed several hundred square kilometres of satellite imagery and more than 350 videos and photos posted to social media or gathered from other sources, on top of interviewing dozens of Ethiopian migrants who tried to cross the Yemen-Saudi border.
Saudi officials are killing hundreds of asylum seekers in the remote border area out of view of the rest of the world while they spend a hefty sum on buying up golf and football clubs to improve their reputation, said Nadia Hardman, refugee and migrant rights researcher at HRW.
While nearly 750,000 Ethiopians live and work in the Kingdom, many migrate for economic reasons and several others flee because of serious human rights abuses in the East African country, including the recent brutal armed conflict in the north.