Saudi Exports Launches License Regulation and Label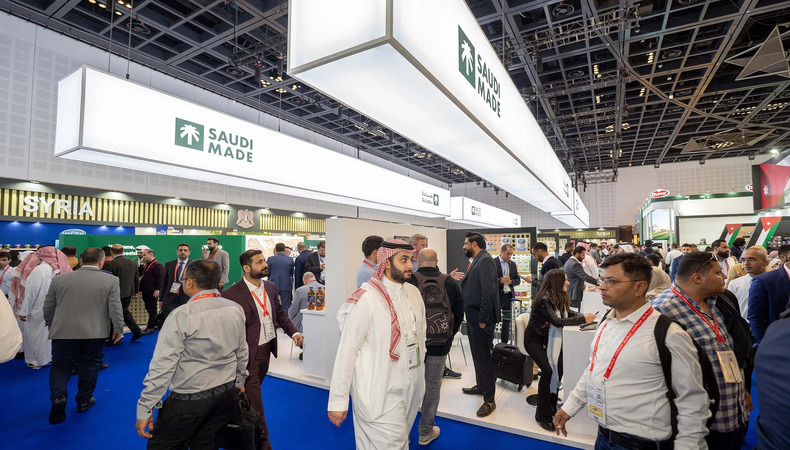 The weeklong "Made in Saudi" Expo in Riyadh saw the Saudi Export Development Authority launch the service of license regulation for Export Houses and a new label "Saudi Technology". The exhibition themed Saudi Craftmanship, which hosted Iraq as a guest of honor, concluded on a high note.
Agreements were signed and partnerships were made between Saudi-Iraqi agencies and companies in the public and private sectors. Saudi Arabia businesses showcased their best products and services to potential clients – local and international investors.
Made in Saudi expo had the participation of over 100 Saudi companies and 24 Iraqi companies, as well as businesses from other countries striving to enhance trade exchange and opportunities for their goods and services.
License Regulation
Saudi Export Development Authority, also called Saudi Exports, said the service of license regulation is for Export Houses that want to increase export by qualifying local companies and attracting foreign investments.
This will boost the capabilities of local firms, leading to better access to global markets and brand awareness of Saudi exports. It will also facilitate the export process for local companies, remove obstacles and enumerate factors that empower exports and make them more effective.
Saudi Technology Label
The Saudi Technology label is aimed at promoting tech products, strengthening their presence in international markets, and elevating local and international status for domestic companies and their products.
Saud Al-Gublan, the vice president of Services Export at SEDA, said the Saudi Technology label supports local businesses and entrepreneurs. It will gain a competitive edge by documenting their technology advancements. The label also encourages Saudi technology companies to boost their value and penetrate other markets.
Al-Gublan believes the technology sector is one of the most promising fields. "Collective efforts increase the reach of national technology companies and products locally and internationally."
Keep Reading
Leyja: Saudi Arabia's Latest Eco-Tourism Project
'Made in Saudi' Expo to Attract Local and International Buyers
Label Will Boost Tech Sector
Raed Al-Fayez, deputy governor for IT and emerging technologies at the Communications, Space and Technology Commission, highlighted the significant of utilizing the label's membership to strengthen the position of technology companies and products.
He believes the region's initiatives will increase their competitiveness and raise, local, regional and global credibility. The executive urged entrepreneurs and tech firms to obtain the label's membership and reap its advantages.
Al-Fayez said it will market their products globally and expand international sales, contribute towards raising non-oil exports and diversify Saudi Arabia's economy and revenue sources.