Leyja: Saudi Arabia's Latest Eco-Tourism Project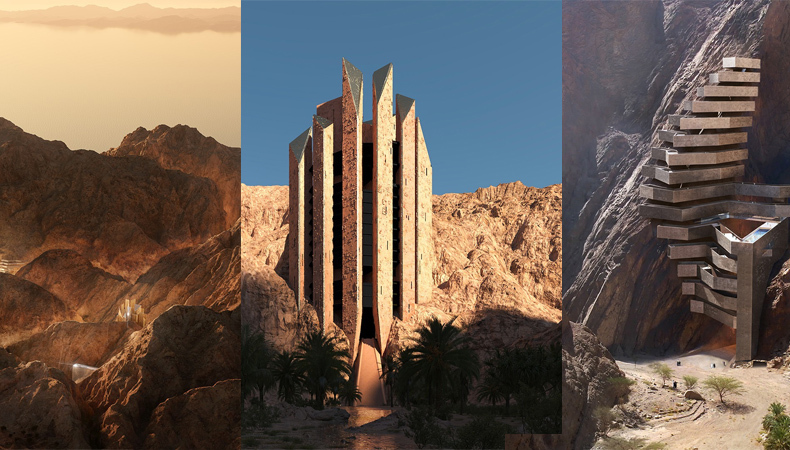 Located in NEOM, Leyja is Saudi Arabia's latest tourism project that reflects the kingdom's sustainability and environmental efforts. It supports the country in building a strong and sustainable tourism industry under the ambitious Saudi Vision 2030.
The Board of Directors of NEOM said 95 percent of Leyja will be preserved for nature. It will combine innovative, ecological design and construction techniques to seamlessly blend into the landscape. Leyja is committed to making Saudi Arabia a multi-faceted destination.
Leading Architects Design Leyja
Some of the world's renowned architects are designing the hotels at Leyja – 120 boutique rooms and suites. The architects are utilizing innovative and ecological construction techniques to blend into the natural terrain. They were working meticulously to harmonize their design with the surrounding nature, operate sustainably, and offer distinctive experiences.
The first property is for adventure enthusiasts. It mirrors the natural topography and has a rock base for climbing and other thrilling experiences. The second property is at the heart of the wadi's largest oasis. It serves as a captivating gateway for exploring the valley. Tourists can catch glimpses of the panoramic views. The third property is dedicated to health and wellness lovers, an excellent retreat that seamlessly blends with the valley's natural beauty. It provides tourists with an immersive and interactive experience.
Keep Reading
AlUla Wellness Festival: Largest Festival of its Kind in Middle East
Saudi Arabia's International Engagements: A Multifaceted Approach
Leyja Will Provide Natural Experiences
Holding eco-tourism close to heart, NEOM via Leyja will provide a wide range of experiences. This includes fine (world-class) dining by globally renowned chefs, rooftop infinity pools and wellness facilities. For those who want to get closer to the environment, there are wadi walks, hiking trails, mountain climbing, and mountain biking, and much more.
NEOM says Leyja will be home to three luxurious boutique hotels which encompass concepts of adventure, oasis and wellness. Furthermore, this project follows the announcement of NEOM's flagship regions, including luxury island Sindalah.
NEOM is a region in northwest Saudi Arabia on the Red Sea. It's being built from the ground up – entrepreneurship charting the course for a New Future.