Saudi Prince approves legal reforms, clearing way for setting codified law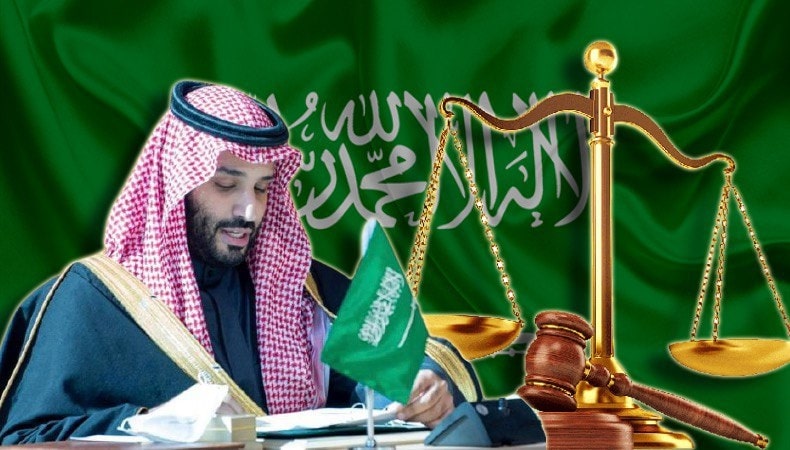 On Monday, the Saudi Arabian crown Prince Mohammed Bin Salman announced his plans of introducing new legal reforms, which would eventually aid the enforcement of codified law in the country. The new judicial reforms would enable the Gulf country in stepping up the efficiency and integrity of its judicial system, matching the global standards.
The Kingdom's state-owned news agency (SPA) reported that for now the young monarch proposed introduction of four new bills, which have been drafted for review. It included the personal status law, the civil transactions law, the penal code of discretionary sanctions and the law of evidence. These draft bills would be analysed and discussed by the cabinet and relevant bodies as well as the advisory Shura Council, before being passed as laws.
The crown Prince has been known for bringing various socio-economic reforms in the Kingdom in the last few years. Observers viewed it as another move towards liberalisation and fair judicial system as the Gulf country lacked codified system of law to supplement the exiting sharia, or Islamic law.
"The new laws represent a new wave of reforms that will … increase the reliability of procedures and oversight mechanisms as cornerstones in achieving the principles of justice, clarifying the lines of accountability," Prince Mohammed said in the statement.
MBS added that these new laws would help in bringing more clarity to the law of the land, as the nation otherwise had no written law which in the past years resulted in discrepancy in court rulings, unending litigation, and landed many Saudis in unfair trials, mostly women. He pointed out that one of the biggest instance of loopholes in the exiting judicial system had been the guardianship system, which had been long ensured by Saudi wornen. The system required women an approval from a male relative – a father, brother, husband or son – for taking various big decisions regarding their life. The system was finally amended in August 2019.
"This was painful for many individuals and families, especially women, permitting some to evade their responsibilities. This will not take place again once these laws are promulgated pursuant to legislative laws and procedures," MbS said.
Saudi officials saw it as a welcome move, which would help the Kingdom in embracing international practices and standards, and would make way for codification of the entire law. Besides, it would also enable the Gulf country to meet the needs of the modern world while following Islamic Sharia principles. "While there is a decent and independent judiciary, the main criticism is that it is not consistent and judges have significant discretion on many of these issues, which leads to inconsistency and unpredictability," the Saudi official said.