Second day of protest in Sudan demanding fall of government, as people feel cheated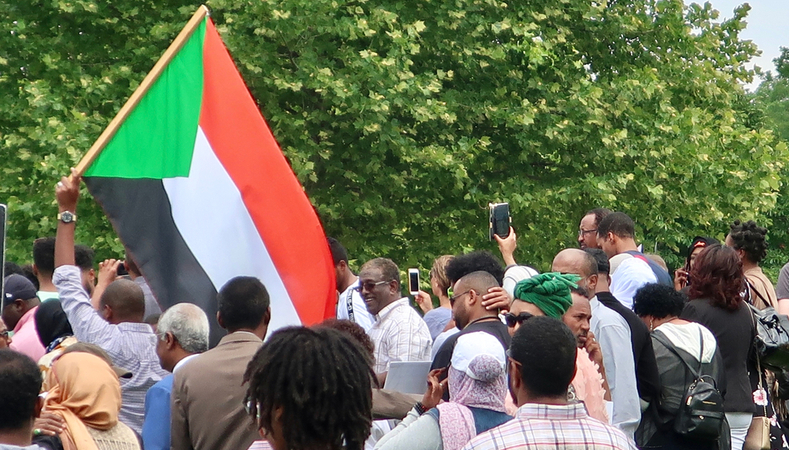 Sudan–Hundreds of Sudanese in Khartoum came on roads to protest for the fall of the government that is supposed to lead the country to its first elections after 30 years of dictatorship. The angry crowd of mob blames the government as they accuse them of failing to get them out of the political and economic stagnation.
Yahya Mohieddine, who came from his northern province to demonstrate in front of the presidential palace in the capital, held up a sign demanding "the dismissal of the government" led since the fall of Omar al-Bashir in 2019 by the technocrat Abdallah Hamdok. He further told the press they demand for a government that includes all revolutionary forces. It is of the key important since sacred union of civilians and military of the "revolution" of 2019 has fizzled.
Prime Minister Abdallah Hamdok denounced "deep divisions" between civilians and military but also within these two blocks. He also declared that the transition was going through its "most dangerous" crisis, saying that the path to democracy was threatened.
It should be noted that last such protest was left undisturbed by security forces, have been organised by a splinter faction of the FFC. Critics allege that members of the military and security forces are driving these protests. The also actively involve participation of counter-revolutionary sympathisers with affiliation of former regime.
In recent past Sudan has undergone dramatic changes since the removal of Bashir, who is wanted by the international criminal court (ICC) on charges of genocide, war crimes and crimes against humanity in Darfur, where a conflict that began in 2003 killed 300,000 people.
Jibril Ibrahim, who is the finance minister, addressed the crowd demanding the resignation of the government. He said that it is all engineered by some parties to overthrow the revolutionary forces paving the way for the return of remnants of the previous regime.