Syria claims to have intercepted Israel attacks near Latakia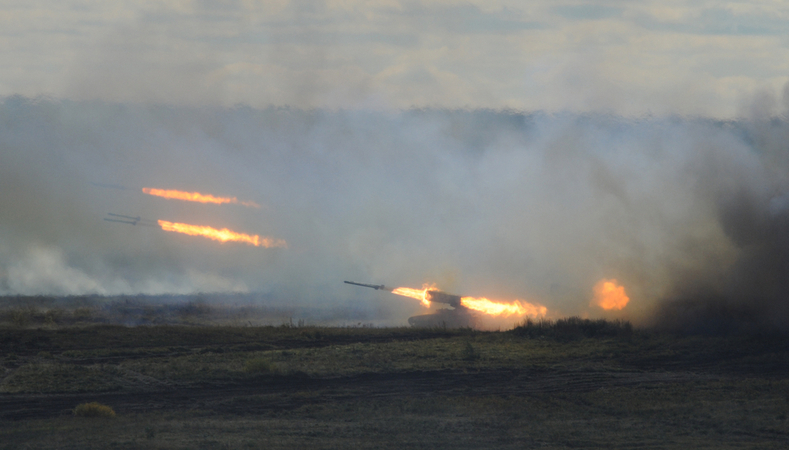 Israel fired missiles, early Wednesday, towards northwest Syria that killed one person and wounded six, Syrian state media reported.
The missiles hit the northwestern towns of Masyaf and Haffeh, state TV said. It was reported, without further details, that the Syrian air defense units immediately responded to the missile attacks avoiding further damage.
State media later went on to air an unnamed military official who said that a plastic factory and other points were hit in the country's coastal region. He added that Syrian air defense units responded by shooting down some of the further launched Israeli missiles before they hit their targets.
As per reports, the dead and wounded were civilians, including a son and his mother. State media, earlier, reported massive explosions near Latakia that were heard by residents across the city and its suburbs.
The Israeli military did not immediately comment as it rarely acknowledges individual attacks and raids. Although Israeli strikes have, in the last few years, targeted several parts of Syria but have rarely hit the area of Latakia. This place is close to Russia's major airbase of Hmeimim.
A military defector said the Israeli attack struck several areas in the town of Jabla that is located in northwestern Latakia province. This place is the bastion of Syrian President Bashar al Assad's Alawite sect that dominates the army and security forces here.
Assad hails from Qerdaha, a small village in the Alawite Mountains 28 km southeast of Latakia, where his father is buried. Israel has pepped up a so-called "shadow war", in recent months, against Iranian-backed targets inside Syria. As per Western intelligence sources, the strikes in the future will mainly target research centers that are specifically allocated to develop weapons, munitions depots, artillery management, and military convoys taking missiles from Syria to Lebanon.