Syrian gas pipeline attack: 'May have been a terrorist act'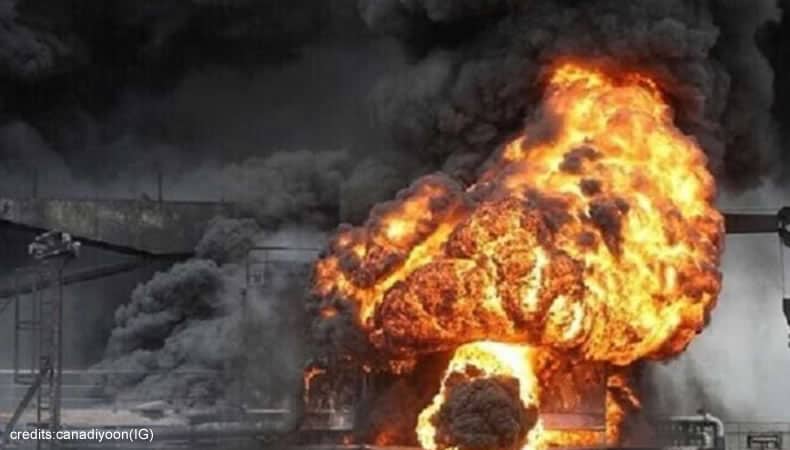 Early Monday blast at the natural gas pipeline near Damascus caused a huge explosion followed by a blackout across almost all of Syria. Syrian state media showed the footage of a mountain of smoke and reported that the blast occurred between the Syrian towns of Ad Dumayr and Adra, in the early hours on Monday. Syrian oil minister Ali Ghanem said that it "may have been caused by a terrorist act".
In Geneva, the US envoy for Syria, James Jeffrey, said they have observed increase in Islamic State activity in the southeast of the Syrian desert. It was March 2019, that the US President Donald Trump, announced that the country was officially free from Islamic State, as extremist group lost its last piece of territory in Syria. But few of the IS fighters remained in the country in some pockets.
"We are still looking into (the explosion). But it was almost certainly a strike by ISIS," Jeffrey told reporters at the start of UN-sponsored talks on the Syria conflict.As per the reports no casualties or injuries were reported and firefighters rushed to the spot, extinguishing the fire. Power was also soon restored to the south of the country on Monday morning. The minister provided no further details on the possible terror attack.
Electricity Minister Mohammad Kharboutli said that the explosion caused a drop in pressure at the Deir Ali power plant, leading to the power breakdown, as reported by Sana news agency. Syria, which doesn't have energy reserves of its own, is a significant energy transit hub and gets supply from its neighbour to run power plants.
Hence targeting those pipelines would bring many nations to halt. The 1,200 kilometer (745-mile) Arab Gas Pipelinesupplied energy from Egypt to Syria, Lebanon and Jordan. It was not the first time that the country's energy source was targeted. Kharboutli said that it was the sixth explosion at that part of the pipeline.
Syrians witnessed a similar blackout back in 2013 due to attack by rebel forceswhich affected large swathes of the country. In December, 2019, three simultaneous drone attacks hit three of the Middle Eastern country's state-run oil and gas installations in central Syria. One of the attacks was aimed to destroy the oil refinery in the central city of Homs.In January, Syria's underwater off coast exploded. The explosives planted there blew up oil facilities used to pump oil into one of the country's two petroleum refineries. So far, none of the militant groups has claimed the responsibility of the previous attacks