Syria's defence chief calls upon Jordan's army commander in Amman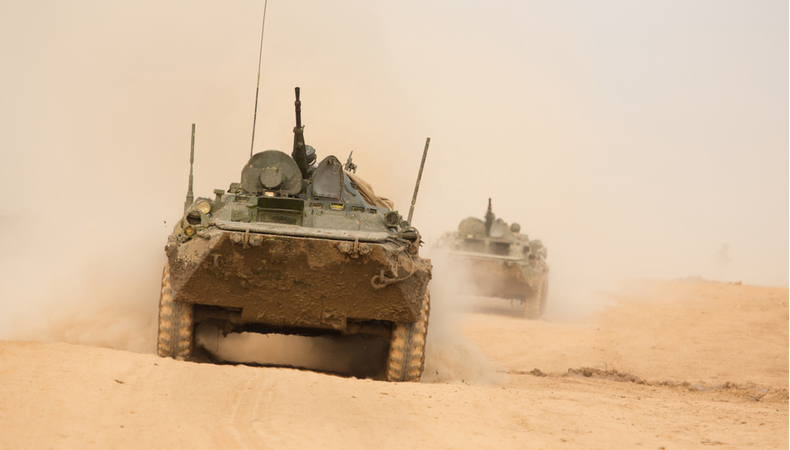 Syria's defence minister met Jordan's army chief in Amman, Sunday, after Syrian troops got hold of several rebel-held areas near Jordan's border.
State media – the Hala Akhbar news site – linked to Jordan's military, said that the meeting between Syrian Gen. Ali Ayoub and Jordanian Gen. Yousef Huneiti was "to amplify coordination in the field of border security – which is in the interests of the two brotherly countries."
This is the first such meeting since the Syrian conflict came to life a decade ago when the two neighbours backed opposing factions. In the country's south, the recent push by Syrian troops is the biggest since 2018 – when government forces captured areas along the border, which includes the Nassib border crossing.
It merits mentioning that the crossing with Jordan was opened again in 2018, a few months after it fell under Syrian government control. In 2015, Syrian rebels had seized the site, cutting a lifeline for the government in Damascus and hampering a significant trade route linking Jordan, Lebanon, Syria, and the oil-rich Gulf countries.
The meeting comes after a big army offensive to take the last rebel bastion in southern Syria. Jordanian army head General Yousef Huneiti called upon Syrian Chief of Staff and Defense Minister Ali Ayoub to convene over Dera and combating terrorism and drug smuggling in the area – said Jordan's army.
Jordan is a close Western ally and has been seen as an island of stability in the troubled Middle East. Let's not forget that the kingdom hosts around 650,000 Syrian refugees.
Ministers from Lebanon, Jordan, Syria, and Egypt – earlier this month – said after a meeting in Amman that the Egyptian natural gas should go to Lebanon via Jordan and Syria as soon as next month. The maintenance of pipelines was interrupted ten years ago.